It might not come as a surprise that Austin, Texas, is full of beer lovers. It would follow that some of the best beer gardens we know of are in this hippest of Southern cities. The locals are committed to keeping it weird and craft beer has been elevated to a new level. Since it's possible to drink outdoors for most of the year, here are some of the best beer gardens in Austin for your fermentation touring pleasure.
Draught House Pub & Brewery
4112 Medical Pkwy, Austin, TX 78756
This local institution has been around for more than 50 years, with a laid back patio and live music on special nights. There are more than 70 beers on tap including their house-made draughts. That means you'll have to take your time to find the local brew that calls your name; but the patience is worth it. You won't regret visiting one of the most British-looking craft breweries in Austin. If you're hungry, you'll often find local food trucks parked next to the patio to feed the hungry drinkers.
Scholz Garten
1607 San Jacinto Blvd, Austin, TX 78701
At 153 years old, this is one of the oldest operating businesses in Texas and an iconic beer garden. The well-lit patio sells massive soft pretzels that will feed you and three of your friends. Scholz also often hosts lively events with music and rambunctious fun. Grab a cold one and revel in the history, a part of what makes Austin such a great place to live.
Banger's Sausage House & Beer Garden
Rainey Street Historic District
Every bar in this area has a patio (it's Texas after all), but the patio at Bangers is unparalleled in its size and the constant availability of live music. With some of the best craft beer in Austin on tap, house-made sausage on the menu, and a dog-friendly policy in the outdoor seating area, this is bound to become your new favorite hangout. Just don't let your dog share your beer.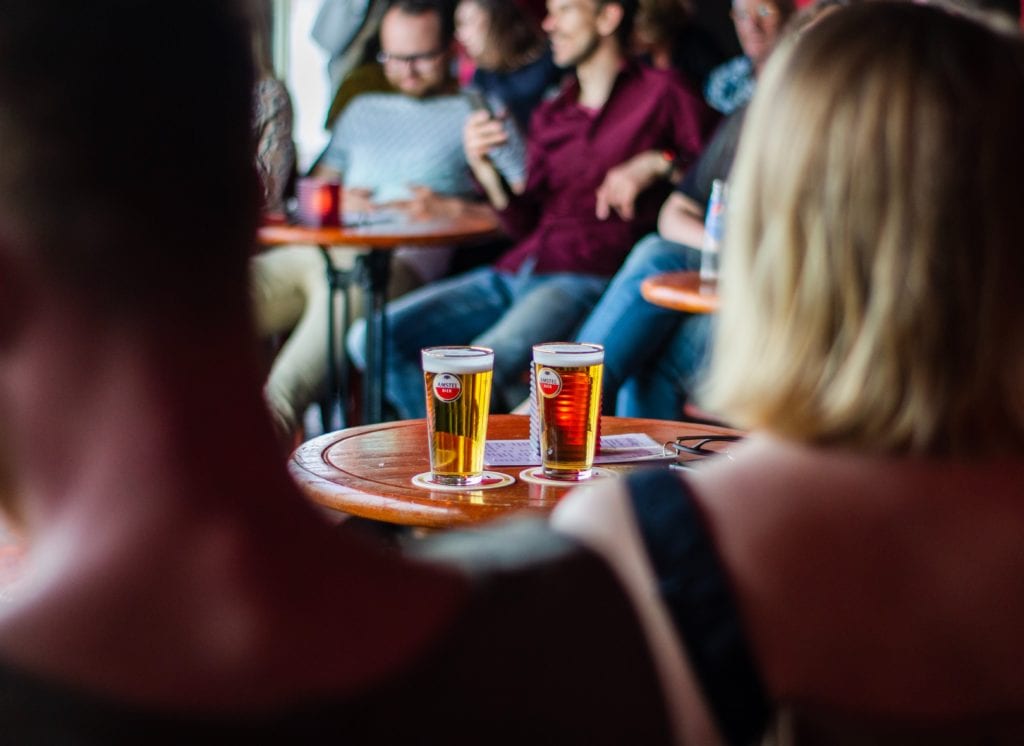 Red's Porch
3508 S. Lamar Blvd, Austin, TX 78704
Austin residents love to love the Greenbelt, and Red's Porch gives you an unparalleled view. Soak in some sun on the upper deck while you sample some local brews. Then challenge your friends to a Cornhole tournament (hint hint, this can make for a great date idea!). This is the perfect spot for happy hour and chill afternoons. Or make a Sunday trip for lazing away your hangover from last night with their delicious pub food.
The Rustic Tap
613 W 6th St, Austin, TX 78701
If you want to feel like you're in rural Texas right in the middle of Austin, head to the Rustic Tap. You might find yourself expecting to turn the corner and see some cattle; instead, you'll find you're tantalized by the scent of the Original Hoffbrau Steakhouse next door. Expect charm and character along with some great brews and, if you're hungry, some excellent steak.
If you're ready to start sampling the best beer gardens under the giant Texas skies, it might be time to move to Austin. Let Unpakt help you find a team of local Austin movers to make it happen!