Even when you live in an action-packed city like Austin, there still comes a time when you need to getaway. Refresh, reboot, and get a little perspective so you can come back and really appreciate all the greatness that is your home, you know? Luckily Texas is enormous and Austin is centrally located with access to tons of opportunities to suit every taste, so we've put together a list of quick weekend getaways from Austin to help you feel inspired.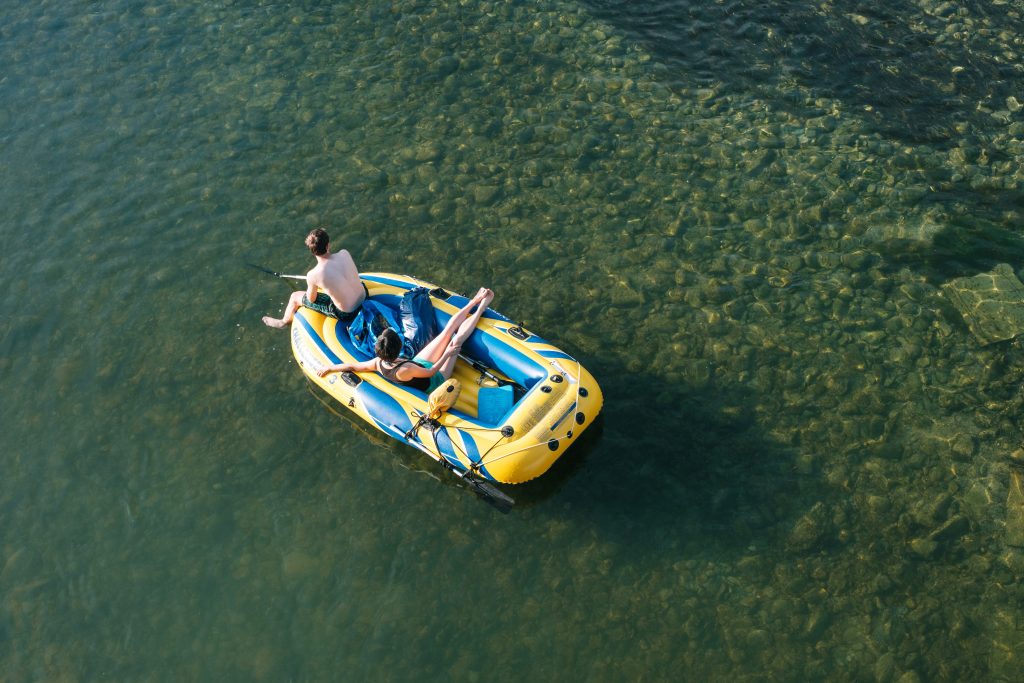 Tubing & Wine in New Braunfels
Just an hour southwest of Austin, New Braunfels is a favorite of Austin residents. If Barton Springs and the surrounding swimming holes aren't quite cutting it, grab a tube (and some sunblock) and float down the Comal River. You can even rent your float gear locally at Texas Tubes. Stop by Guadalupe Brewing Company to sample some cold local brews, or clean yourself up and head a little further out of town to Dry Comal Creek Vineyards for some wine. There is plenty of lodging along the river, or Airbnb has lots of options too.
Lavender Fields & Art Galleries in Wimberly
If you prefer to don your linen slacks and hat to browse the art galleries, Wimberly is even less of a drive. Start your day wandering fields of lavender (literally) and sipping lavender lemonade at Rough Creek Lavender Fields. There are numerous art galleries to peruse like Gallery on the Square, and you can sample the wares from a new winery each evening — try Wimberly Valley Winery or Driftwood Winery. The Texas Hill Country is full of great wine to explore, so you'll have to include at least a couple of stops to make it the best weekend getaway from Austin.
Learn About LBJ in Johnson City
History buffs rejoice: one of our top weekend getaways from Austin is to the birthplace of the 36th president, Lyndon B. Johnson. You can tour the Lyndon B. Johnson National Historical Park Visitor Center and then stop by the LBJ Ranch and the Texas White House if you haven't quite filled up on political history. LBJ's hometown is also known as the Wildflower Capital of Texas, so depending on what time of year you visit, the city may be decked out in full natural splendor.
Secret Family Paradise on Son's Island, Seguin
This little-known oasis is in Lake Placid, a part of the Guadalupe River 20 minutes from New Braunfels. Only 3.5 acres in size, the island has everything you could ever want to do related to water sports: the giant frog slide is a favorite, the hydro bikes are super cool, and the rope swing is a classic, making this one of the great family getaways from Austin on our list within an easy drive. Rent one of their glamping options and watch the kids fall asleep in the hammock after a full day of fun — having spots like this nearby is one of the reasons Austin is a great place to live.
Go Bigger in Houston
If you're excited to leave the city of Austin for the bigger city of Houston, it's just a quick 2.5 hours away. With 19 museums, galleries, and cultural attractions, there's plenty to do indoors — and then there are 300 parks and greenways as well as the Botanic Gardens to get a breath of fresh air. If you're there in-season you could catch an Astros game, but a visit to NASA is a no-brainer if you've never been. Houston can also be a great destination if you're looking to find love after a move — there are plenty of great adventures to take with your bestie as your wingman or woman!

Moving to Austin in the near future? Let Unpakt help you find guaranteed mover quotes to start building a realistic budget, and start tucking away some extra cash for your first weekend away.