Dinner and a movie, although a classic date, can get a bit dull after a while. So, whether you've been living in Chicago for a while, or have recently moved into town, check out this list of exciting places to take your significant other. That way, the next time you're going back and forth asking each other, "what do you want to do tonight?  " you'll finally have an interesting answer!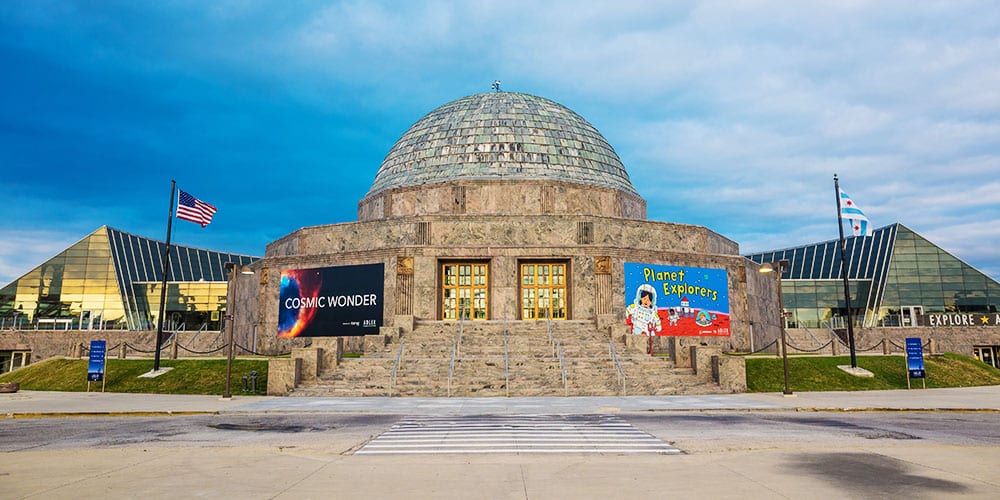 1. Admire the Stars at the Adler Planetarium
Light pollution in the city makes having a romantic night under the stars a bit difficult. Thankfully, the Adler Planetarium's Grainger Sky Theater offers stunning views of the night sky no matter how bright it is outside. Here, you and your partner can get together under a huge 70-foot dome where multiple projectors give you the feeling of soaring through space together. If that's not romance, I don't know what is!
2. Hit the Slopes at Villa Olivia or Wilmot Mountain
Winter doesn't need to mean staying inside under a blanket. In fact, the more snow the better when it comes to skiing at local hills such as Villa Olivia and Wilmot Mountain. There, you can get active, have fun, and end your day cuddling up by the fire. If you're feeling a little more adventurous you can take a longer trip to nearby resorts such as Devil's Head and Cascade Mountain.
3. Visit the Lincoln Park Zoo
Staring at animals at the Lincoln Park Zoo isn't just for kids. In fact, the facility offers countless exhibits, food trucks, and even craft beers and a wine festival for adults. Located right on the lake and in a nice neighborhood, grabbing lunch or dinner while taking in the view is a great way to wind down after your wildlife viewing experience.
4. Enjoy one of the City's 150 Summer Festivals
If there's one benefit to Chicago's long winters, it's that the summers aren't taken for granted. When the seasons change, the city comes alive with over 150 festivals. From cultural gatherings, to contemporary music and food festivals, you're sure to find something for you and your sweetheart to bond over.
5. Share Some Laughs at Comedy Clubs
If you're looking for a good time, or are in need to apologize to your partner (after all, laughter is the best medicine), then check out one of Chicago's many famous theaters, such as Second City or The Laugh Factory. For a more low-key night, independent clubs like the Cornservatory and the improv mecca, iO Theater offer more intimate scene with great acts as well.
6. Watch a Free Movie at Millennium Park
On Tuesday nights from June to August, Millennium Park's Pritzker Pavilion becomes an outdoor movie venue. This is a great way to enjoy the warm weather and watch films ranging from classic to modern. Be sure to bring a picnic dinner and wine, as the park allows guests to treat themselves during these events.

Overall, the Windy City offers many interesting avenues to add some spice to a dry dating life. No matter the season you'll be able to get out with your loved one and have a great time. Be sure to try out some of these spots during your next outing to get the full experience of Chicago.