If you've spent a casual Saturday afternoon roaming about the city of Philadelphia, you won't be surprised to hear that between 2006-2012 the population of 25 to 34 year olds increased by 100,000, a 6.1 percent growth rate. The city is a hub of social opportunity, job potential, and affordable housing for an adventurous generation – and you can feel the buzz. So if you're thinking about joining the growing population of Millenials in Philadelphia, we've compiled a list of all the coolest things you don't want to miss. Take a look.

Where to Live in Philly
It's no surprise that the Philadelphia neighborhoods in and around City Center are between 40-60% are Millenials. Manayunk, East Falls, Fishtown, and Point Breeze are an easy commute from the business district, a vibrant nightlife, and a plethora of hip restaurants. Each neighborhood has its own personality, of course, but the overall culture is young and energized – and the housing is affordable. And that can make all the difference. Looking for other Millennials with kids in Philadelphia? Point Breeze is your spot.

Where to Go Out in Philly
If live music is what you're after, you can't go wrong with Union Transfer in Callowhill. An old spaghetti mill-turned-massive venue, you'll see some of the hippest smaller acts come through this space. For bigger names head to the Filmore in Fishtown, modeled after the San Francisco spot where acts like Led Zepplin got their start.

For a more eccentric vibe, head to the Trestle Inn, also in Callowhill. This whiskey bar feels like stepping back in time with go-go dancers and soul music, so make sure you wear your dancing pants. Or thigh-high boots. Fishtown has an assortment of more casual spots to enjoy a cold beer, including Johnny Brenda's, Loco Pez, Frankford Hall, and the ever-popular Barcade – where you can also challenge your pals to a game of PacMan.

Where to Eat in Philly
It's nearly impossible to deliver a comprehensive list of where to eat in Philly, especially since there are new restaurants opening on the regular. But what we can say? Check out the Eater Philadelphia Heat Map. This wild site shows the freshest restaurants in town that folks have been visiting in droves, and is updated monthly. So foodies, rest easy: you'll never miss out on a hip new spot again.

Of course, make sure you get your hands on some solid Philly Cheesesteak – though where the best cheesesteak awaits you is subject to local debate. Pat's or Geno's? Whiz or American cheese? One Bon Appetit writer ranked Tony Luke's in South Philly the best of the city, so perhaps you can follow his lead.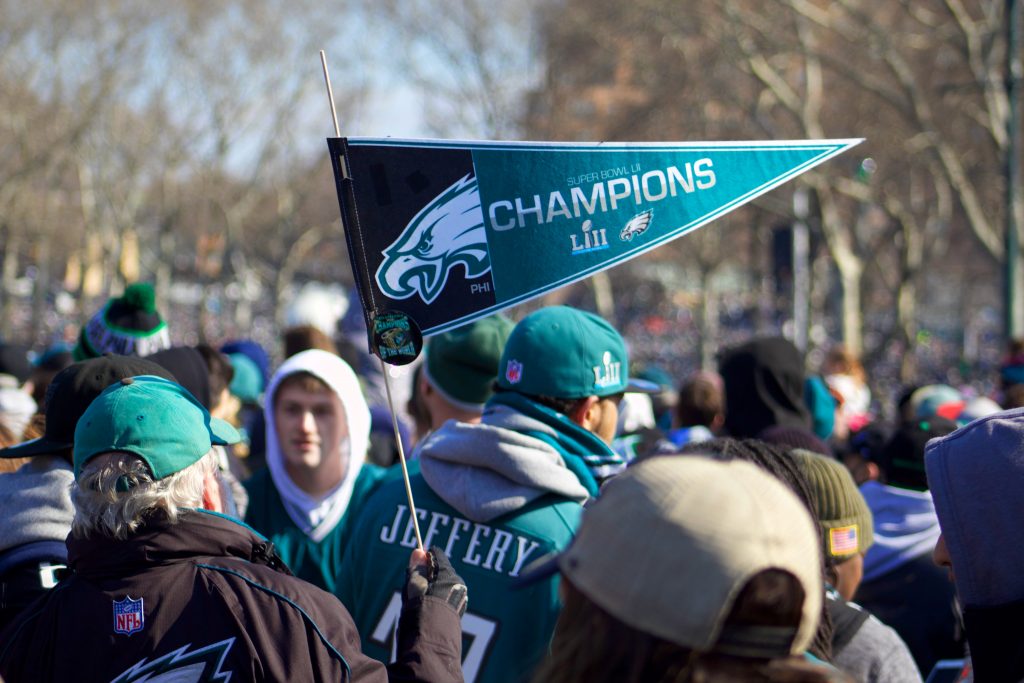 Other Not-to-Miss Spots
The locals know: First Friday in the Old City and Northern Liberties is not to be missed. There are surprises around every corner and cocktails at fancy art galleries. The Victoria Freehouse always seems to have drag or comedy shows scheduled, too. In the summer, there's always something new – and a lot of it is free. Stake out a spot at the Mann Center for a free concert, try every food truck at the pop-up Night Market (rotating neighborhoods), and keep your eyes on the calendar for the street festivals that seem to happen every weekend during spring and summer.
Moving to a new city is always an adventure – enjoy all that Philadelphia has to offer!