What child doesn't dream of a magical playhouse all their own? Many kids build forts from cardboard boxes, blankets, and cushions, or branches and leaves, but moving into a new home might be just the impetus you need to design and decorate a truly amazing space just for the young ones. Here are some kids clubhouse design ideas that will far surpass any cardboard box.
Choose a design that you can handle and involve the kids
Sure, you could buy a ready-made playhouse online or at a store — and that might be just the ticket for you and your family. But if you're ready to build your own, check out this collection of downloadable designs and choose one that suits your child's personality and your carpentry skills. This will help your children get settled and play in their new yard to make moving a little more fun.
Let your kids do most of the painting
Your home may be a respectable grey or deep blue, but exterior paint for the kids' clubhouse doesn't need to be quite so reserved! Do the preparatory work of applying a base layer of weather-proofing paint to protect the structure itself, and then go wild. Bring the kids some paint swatches and have them choose, then let them get creative with the design on the outside. You could even make a tradition out of painting the clubhouse every year!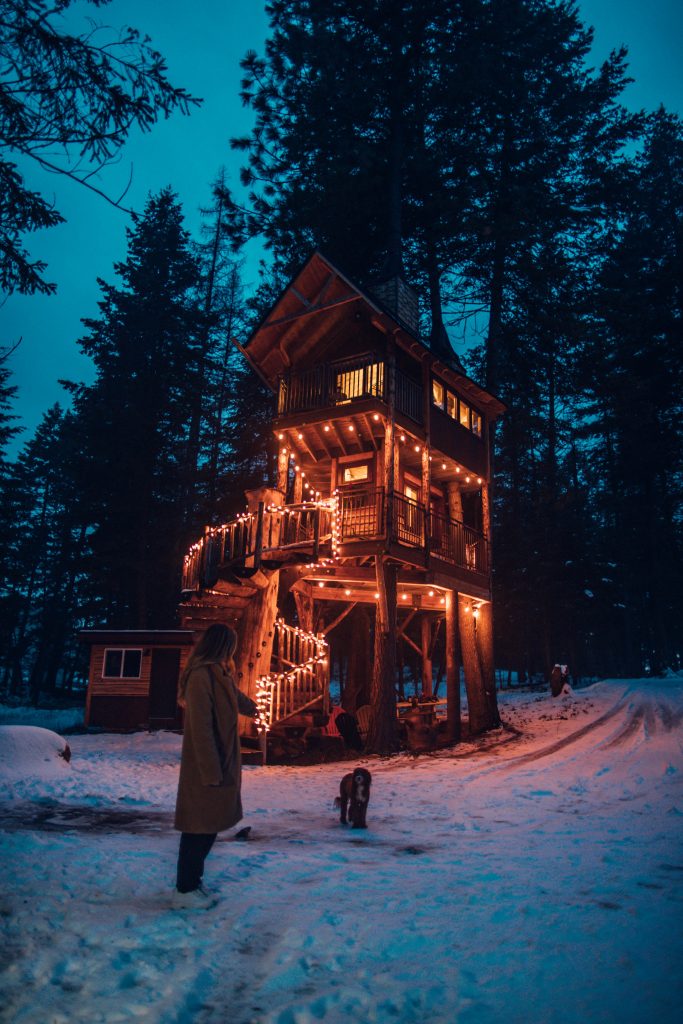 Light it up
If you'd like the kids to have their playhouse even in the evenings or rainy times, install lighting! If you don't want to hook the structure up to electricity, consider battery-powered LED lights or even twinkle lights to give a little bit of extra illumination. But if you're going the extra mile with this kids clubhouse design, wire up some whimsical lighting and let your kids truly playhouse.
Install shelves or cubbies for storage
Just because it's a kids-only space doesn't mean it can't be organized. Give the kids a place to store their toys and books and space will become even more multi-purpose. This is especially important if you have more than one child with different tastes in games and toys!
Incorporate the outdoor space too
Do your kids enjoy gardening? Or perhaps they love the monkey bars? Take your kids clubhouse ideas and make them multi-dimensional. Attach a set of monkey bars just outside the door to give the kids a fun and challenging entryway, or help them to plant window boxes or a garden next to their space. Building a treehouse? Then the kids definitely need a rope to climb, or perhaps a swing.
Get creative with furniture
Want to really give your children a place they'll want to spend all their time? Depending on how much space you have, a small table and chairs might suffice — or you could put a kids' mattress up against one of the walls and create a playroom and space for sleepovers! Multipurpose furniture is also a great choice, like tables that can be folded into easels for painting.
Indulging your kids' treehouse ideas will not only give them a reason to play outside, but it can help them adjust to a new city and a new school. Having a safe, cozy place to return to can be such a comfort in a time of transition — for all of us.