Dig out the newspaper, pull out the classifieds, find a moving service, and hope for the best. Right? Isn't that how we're still doing it?
Thank goodness we live in an era where things can happen online. No more picking up the phone, hoping for a callback, and putting tremendous faith in the first company to answer the phone. That also means no more collecting a stack of quotes to sift through until you find someone within your budget who is hopefully available on the dates you want to move.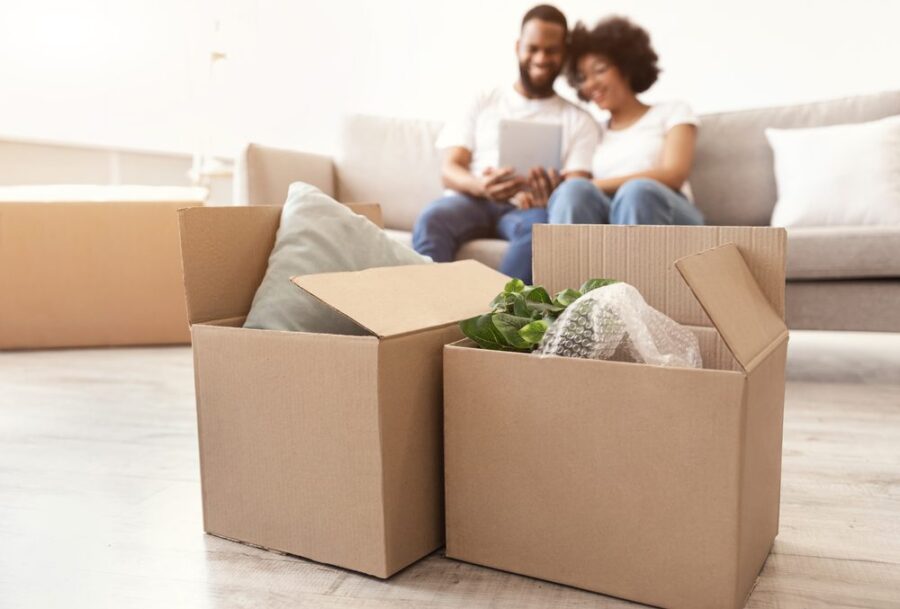 Now, you can swiftly and easily book a moving service online. There are many benefits to letting your fingertips be your guide when it comes to finding a mover.
Compare at the click of a button
Online tools make it easy to compare moving services. Not only rates but reviews, expertise, and credentials help ensure you're hiring someone you can trust to handle your precious items.
It's recommended to compare quotes of a couple of movers just to get an idea of the going rates of movers in your area. With online quoting tools, you can easily enter your information and get a clear comparison without needing to make multiple phone calls.
Booking online means you're not locked into one mover from the beginning. Third-party online booking tools allow you to compare the rates of multiple trusted movers in your area – including ones you may not have otherwise known about.
Make sure you get the best deal
By planning your move online, you can clearly see what's included in your move. Rather than making calls and having separate and disparate conversations with multiple movers, you'll clearly see what information you've provided and has been received so you can guarantee your quotes are for the exact same thing.
Booking a trusted moving service online ensures you know what you're paying before the day comes so that there aren't surprise charges. You're protected and ensured that your mover charges you exactly what they say – and it's all in writing.
Adjust for an accurate quote
Sometimes things change along the way. You may coordinate your move and then find that you have more or less stuff before the day comes. Perhaps you sold your bed so you can get a new one when you move into your new place. Or you've decided to keep your sofa because it's just too comfy to part with.
By booking a moving service online you can easily adjust the amount of stuff you're bringing with you. If you've decided to ask your mover to help with – or handle all of – your packing, you can also make adjustments for that, too. Online moving service booking tools make it easy for you to make changes along the way.
Find it all in one place
Rather than collecting paperwork, reading the fine print, and wondering whether you have everything you need for insurance, everything is in one place. Booking online through a unified tool means everything is kept in one place for easy access. Have a question or need to review some aspect of your move? Don't worry about finding contracts and paperwork – just log in and check your online documents.
You can also easily contact your mover's customer service department for support.