Searching for a moving company? We feel for you. There are so many to choose from, and it's a big decision. Not earth-shattering, of course, but important nonetheless. After all, this company will be responsible for handling and moving all of your most precious possessions. You want to be sure you choose the right one for you to keep your things safe and help lower your moving day stress.
But how do you ensure you're selecting the right mover for you? Don't simply choose the company with the lowest price. Read on for a few questions you can ask potential movers to determine if they are for you.
What is your experience with this type of move?
Each and every move is different. Sure, it's all the same at a baseline: you're moving things from one place to another. The details, however, are varied and require an expert approach.
Thankfully, a truly expert mover will have experience in various moves. Have a discussion with your mover about your particular needs. If you're moving out of a modern high rise and into a fourth-floor walk-up, they'll need to know how to navigate elevators and stairwells. Shifting from a big city to a small town? Your mover will know exactly how to plan for a smooth move.
There are also instances when movers need special equipment and know-how, including moving large, bulky, or otherwise awkward items. If you have a hot tub, pool table, piano, antique furniture, or large pieces of artwork, you fit this category. Check with your mover to be sure they know how to handle these pieces with care.
What is included in my quote?
Finding a mover feels like a lot of work; we get it. But don't rush into signing on the dotted line so you can cross it off your list. Make sure you understand what's included in your quote before you commit.
You don't want to get caught with surprise fees, so talk to your mover to find out what is (and isn't) included in the price you've received. Is there a charge for moving blankets or other supplies to keep your items protected in the truck? Does your mover charge an additional fee for complicated entryways, navigating staircases, or if they need to park a long distance from your door? You'll want to know that. Ask your mover if there's anything that may affect the overall price on moving day.
What services do you offer?
Maybe you just want someone to help move your stuff. Did you know that movers can do more than that? Depending on your needs (and your budget), you may want to consider hiring movers who can do a bit more for you. A few common additional moving services include:
Packing and unpacking
Furniture disassembly and reassembly
Custom crating and packing for specialty pieces
Vehicle shipping, including cars, boats, and motorcycles
Specialty items like a hot tub, pool table, piano, antique furniture, sculptures, or large pieces of artwork
Storage for short- or long-term needs
Are you licensed?
Avoid hiring a scammer by making sure they're licensed and legal. Your mover may say all the right things, but make sure you vet your options by asking if they're properly licensed.
If you're moving interstate, your mover must hold a US Department of Transportation (DOT) license. You can check for their license and read any complaints lodged against them on the US DOT website.
Local movers are slightly different, obtaining licenses from their state. Any reputable moving company will have a state-issued license wherever they're operating. You'll find the regulations vary from state to state, so take a moment to do some research and make sure you can trust your moving company before hiring them.
What about liability protection?
We hope for only the best when moving (as with life in general, right?). However, the reality is that sometimes things happen that are out of our control. That goes for your movers, too.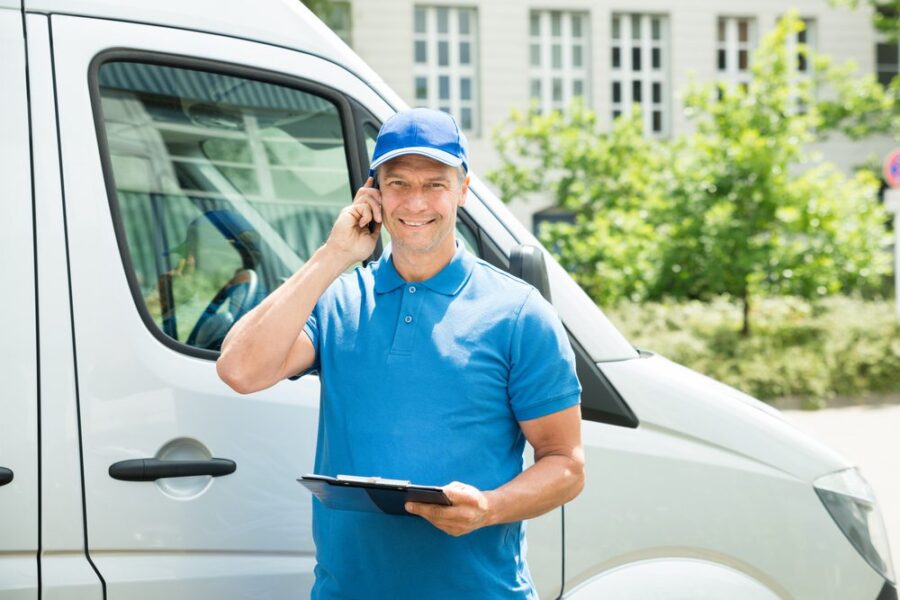 Sometimes, things happen. For those cases, you want to be sure you're covered. Talk with your mover to understand the coverage and protection they offer. Most movers offer Released Value Protection at no additional cost, giving you at least a basic amount of assurance. This option covers your items at a set rate per pound. You may also have the option from your mover to purchase third-party insurance protection.
Check with your mover and ask to see their proof of insurance. You don't want to be caught out in the instance of loss or damage to any of your belongings!