A move is a move.
Is that true? Well, yes and no. At their basic level, a residential and commercial move is similar. But honestly, they share very little other than "moving things from point a to point b." Let's look at the key differences between a residential and commercial move, and you'll see just how far apart these two worlds are.
Residential Moving
You've moved to a new house before, so you're probably pretty familiar with the process. You start, of course, with the house or apartment hunt. Once you find a new place, it's time to start making arrangements to get yourself – and your stuff – there.
You can begin by downsizing and getting rid of the things you don't want, need, or use. Moving to a new home is a great moment to clear some space and do a cleanout so you can start fresh.
After that, you'll begin packing your remaining items to get them ready for the move. You can either collect boxes and moving materials to do this step yourself or hire a moving company to handle it all for you. A full-service mover will cross many things off your list at once.
They'll bring all of the packing materials required, pack up your house, and disassemble your furniture. On the other side, they'll save you from digging through boxes or stepping over empty ones by unpacking for you. They'll even take all of the packing materials away with them.
Either way, with a residential move the biggest step is deciding when and how you plan to move and coordinating schedules to get it done. Some of us have the luxury of planning far in advance, giving adequate time to take care of the necessary steps. For others, moving can be a last-minute or hasty task, which means hiring movers on short notice.
Commercial Moving
While at the essence commercial moving is the same the process is entirely different and more involved. A commercial move refers to anything from a small office or retail store to a corporate office, factory, or warehouse. Planning a commercial move is crucial to lessen the impact on business operations.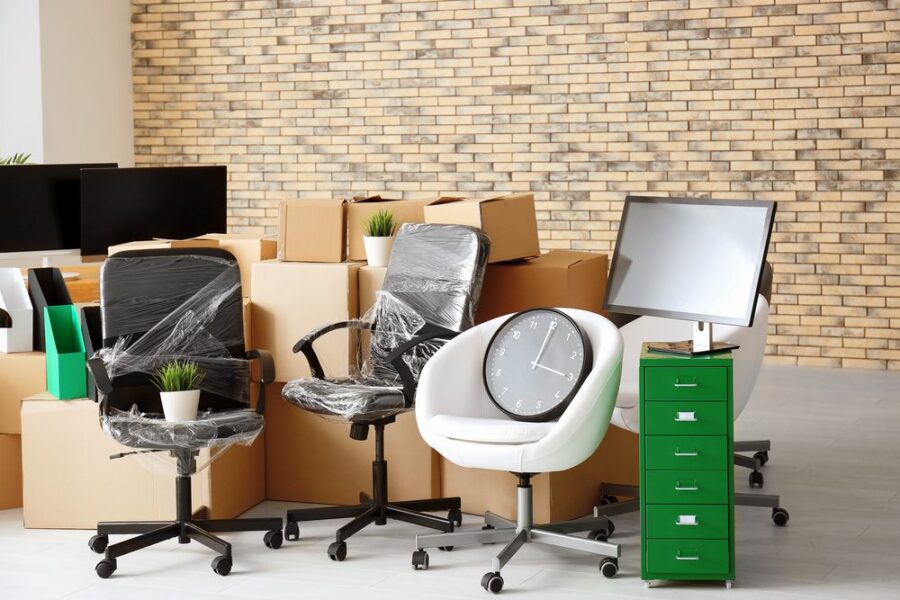 Here are a few factors that are unique to commercial moves:
The planning phase
Being thorough with your planning is important not only for scheduling outside of business hours, but to involve your employees with ample time to prepare themselves and their departments.
The equipment and manpower you'll require depend on the nature of your business of course, but it's likely that you'll need specialized help to move some things. Forklifts, hand trucks, toe jacks, and dollies may be required to shift your bulky, heavy, or awkwardly-shaped items. If you have machinery, furniture, and large fittings you'll need movers with the know-how and skill to move them efficiently and safely. A professional commercial mover will be able to handle the task with ease.
Unlike residential movers, commercial movers tend to have round-the-clock schedules. Businesses often prefer to move during evenings or weekends to minimize the impact on daily operations.
Sensitive items
If you're moving to a new home, it's pretty easy to keep your most sensitive items close to you. Passports, money, tax documents, birth certificates, computers, and those sort of things can be packed into a box or bag that you carry yourself. When it comes to commercial moving, it's not that easy.
Businesses have a lot more sensitive documents and equipment to consider. Employee documents and financial records may be stored in filing cabinets and document rooms for safekeeping. Even things that are digitized are stored on servers and hard drives meaning you'll also have to shift your technology safely.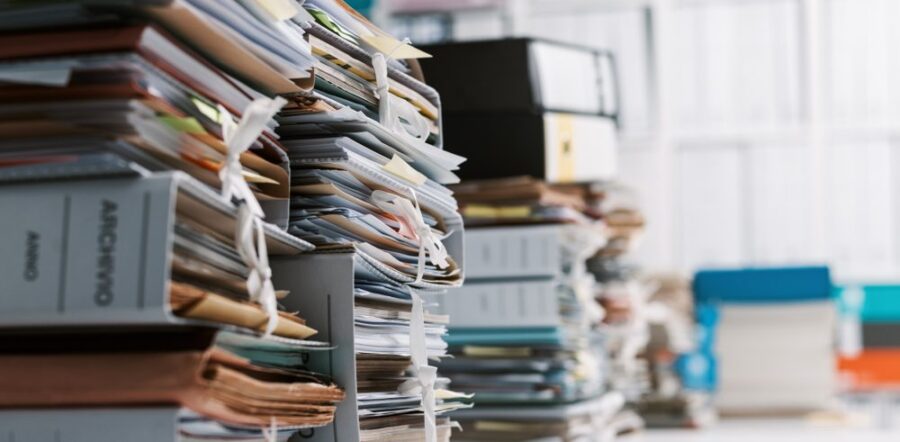 There are data protection laws in place in the United States which require businesses to keep their sensitive data protected at all times. That includes during a move.
When hiring a commercial mover, make sure the company you choose has a process for vetting the movers they hire. That includes background checks and vetting previous employment history to ensure their movers take your privacy seriously.
Electronic equipment
Residential moving companies are adept at moving personal electronics such as televisions, personal computers, appliances, and more. They know how to handle and secure these items in transport and at most, they can manoeuver these items safely to and from the truck with only a couple of movers.
Commercial movers have a lot more to contend with when it comes to moving electronics. Office electronics range from computers, monitors, printers, servers, photocopiers, and entire IT departments. Some office relocations may also require a shift of vending machines, espresso machines, refrigerators, and other appliances.
A crucial part of commercial move planning is discussing in detail all of the things you'll need to move. Your commercial moving company will take inventory of all of your items – including electronics – that will need to be moved to ensure they have the right equipment to handle them with care.
Heavy lifting
Sectional sofas, pool tables, pianos, large pieces of artwork… There are occasionally some pretty bulky items that take some muscle to move from home to home. For businesses, it's a given.
Vending machines and photocopiers aren't the only large items that need to be moved. Many businesses also have office fittings such as desks and chairs to bring with them. For factories, warehouses, and manufacturing facilities the requirements are numerous. Large machinery and product inventory require a lot of manpower.
Commercial movers have special equipment and a particular skill set to move all of these large items. With knowledge and experience, they'll apply tactics to get these items out of your old office and into your new one, not to mention, keep them safe in transit.
Make sure you hire a commercial mover who is licensed, insured, and experienced when it's time to move your business to a new location.