Whether you're expanding your business to suit demand, or downsizing office space now that employees are working remotely, an office move is a big moment. Much like moving to a new home, shifting to a new office space can be refreshing. A moment to start fresh, clean up, and see the world through different windows.
That's where the similarity ends, though. There are many things that are different in an office move, and some that you may not have considered. We've made a list of important things to know when moving your business. These tips will help you – and your employees – have a smooth transition.
You'll Need to Nominate a Project Manager
There are a lot of moving parts when it comes to moving your business. That includes physical things like furniture and fittings as well as personnel and the finer details in between. The best place to start is by nominating a project manager to help keep these parts moving.
Whether it's you or someone else, your project manager should be good with details and managing schedules. It should be someone you can trust to keep the budget and make decisions accordingly. They should be capable of communicating clearly with people to delegate tasks and keep teams on time. Lastly, they should also be agile, able to adjust as needed in order to keep the flow.
It goes without saying, of course, that they should also not be easily overwhelmed!
Your Moving Company Should be Involved From the Start
Moving an office takes a lot more manpower than you might realize. It also involves a lot of specialized equipment, particularly for moving things like office fittings and vending machines. To ensure you can book the dates you want at the times of day that best suit you, get your mover involved as early as possible.
The moving company will help you manage the project and fill you in on points you may have overlooked. They'll visit the space to take an assessment and provide you with a cost for performing the move. They'll establish a point of contact with your project manager to ensure any questions or concerns that come up can be addressed.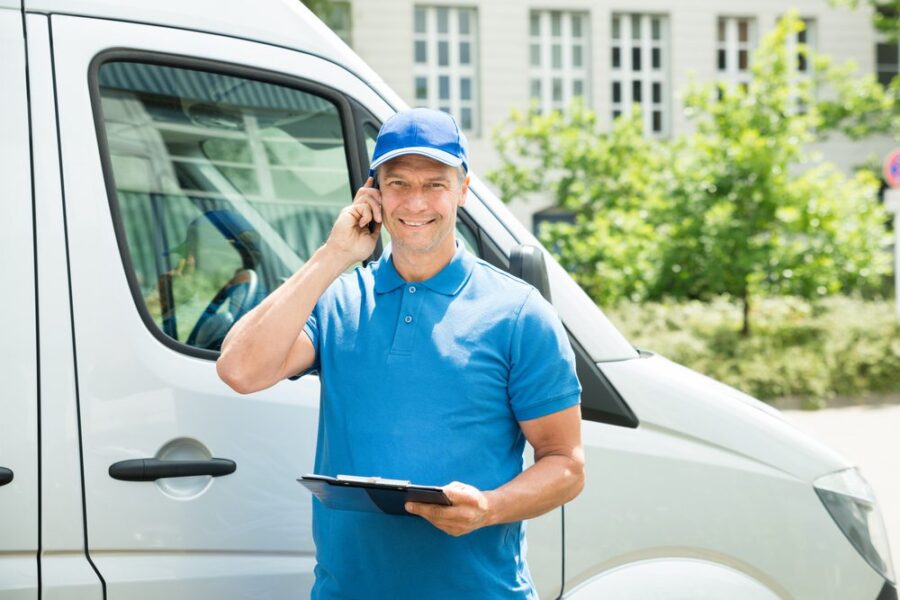 Most often, companies choose to move on evenings or weekends (or weekend evenings) to minimize the impact on business operations. That means these times are in the highest demand, so try to book two months in advance at a minimum. You'll be able to choose your dates and to allow yourself enough time for the details leading up to moving day.
Your Employees May Feel Resistant
This doesn't mean to suggest that they'll walk out in protest, of course. Just that change can be exciting for some, and unsettling for others. Even if they're not resistant, your employees will undoubtedly have a lot of questions.
Depending on how far you move, this may make an impact on their morning and evening routines. Considerations about their commutes, public transportation, who's going to pick up the kids, and that sort of thing will flood into their minds when they hear there's a move coming. Make sure when you announce it, you do it in a clear and communicative way.
Let your employees know timelines and details of where they're moving to. Give them a place to direct questions if they have any, but do your best to be as clear as you can so they aren't likely to have so many.
Get your employees involved and find places you could take suggestions or allow them to assume some responsibility for the process. Nominate department heads to coordinate their teams to sift through old paperwork and broken equipment to clear out their spaces before the big move. You'll need support from people throughout the company, so be understanding and communicative, and ask for what you need.
IT Plays a Big Role
If only moving a business was as easy as moving a house. Throw your iPad into your purse. Bundle up your phone charger and tuck it into your computer bag along with your laptop and a mess of cables for charging and accessories. Can't an office go like that?
Unfortunately, an office move is at the far (and opposite) end of the spectrum. Packing up and moving technology equipment takes a well-planned, well-thought-out, methodical approach. Not only do you likely have servers to move safely, but your employees' computers, monitors, printers, and other devices will also need to be relocated as well.
Not only will these things need to be moved, but they'll also need to be disconnected, packed, unpacked, and reconnected without an interruption to your business. Many machines will likely also have personal and financial information on them, requiring extra care. Even with all of those things listed, your IT department has a long list to address in the move.
Don't underestimate the role of IT in your office move, and just how much time, space, and support they need to get everything moved and reestablished on the other side.
There Are Laws About How You Move Some of Your Stuff
When it comes to moving sensitive data, there are laws in place to ensure you keep it protected. This increases the importance of your IT department's activity in your move, as employee and financial data is often stored on servers and backup devices.
More than that, you likely have paperwork in files to take into account. Not only will you need to heed protection and transit laws related to the movement of these files, but your moving company should be aware of these laws as well.
If you're moving to another county or state, there's a chance that the business laws will be different than you're used to. Make sure you include it in your project plan – preferably early in the process – to familiarize yourself with the laws in your new location to make sure you're aware and everything is above board.
When it's time to move your office, you'll need an expert mover who can help you plan and execute from beginning to end. Unpakt can help you find a commercial mover you can trust to get you – and your entire office – there safely.