There are just those times in life where you need a fresh start. Some fresh faces, a new favorite coffee spot, some new places to go for a morning walk, it can all offer a new perspective and inspiration! So what about getting a fresh start in a fun Los Angeles neighborhood? Each one has its own unique feel and offerings, so have a look to see which would be best for you.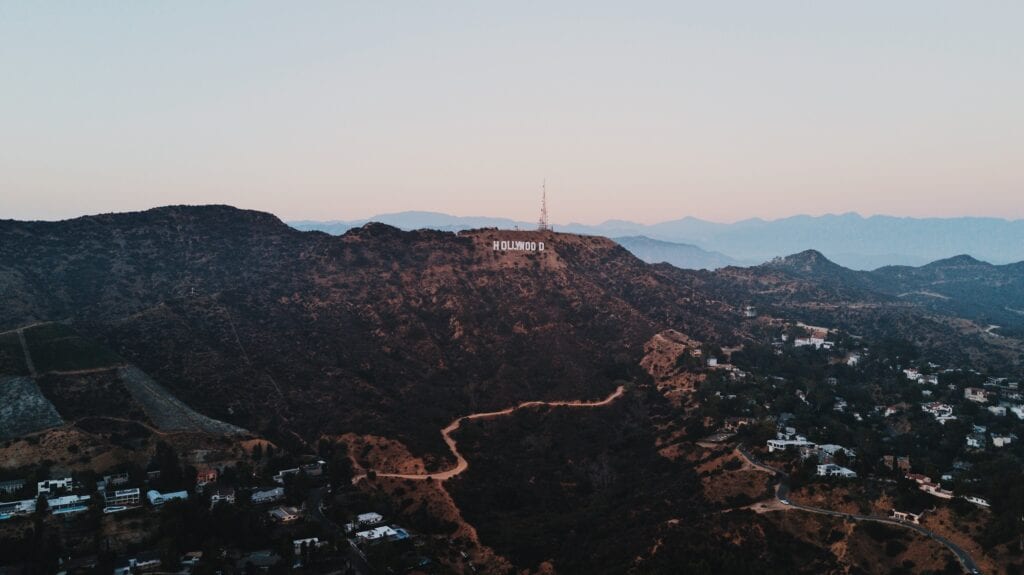 Valley Village
Once a part of North Hollywood, you'd never guess that Valley Village is where Marilyn Monroe got her start. The neighborhood is mostly residential and has been acknowledged as one of LA's greenest communities. Even still, nearby North Hollywood and Studio City ensure that residents are never far from the action.
Valley Village is centrally located with easy access to the freeways and public transportation on the Metro's Orange and Red lines. That means that for commuters, it's just a short trip to Studio City, North Hollywood, Universal City, and Burbank. Many families enjoy Valley Village for its fantastic schools, but if your only child is a furry companion you'll still be in good company. Valley Village has a number of dog-friendly businesses, so treat yourself and your pet to a fro-yo at Menchie's Frozen Yogurt.
You won't find many apartments in Valley Village since the preference is for single-family homes, condos, and townhouses. Buying a home in the Los Angeles area is never a cheap endeavor, and you'll find prices here that range between high $200k and $2 million. The bulk of the city's more affordable homes are near the center of town, on Laurel Canyon and Magnolia Boulevards.
Studio City
This neighborhood got its moniker from the CBS Studio Center and is the shoot location for quite a few movies. Situated in the northern part of the Santa Monica Mountains, you'll find lots of green space, pedestrian-friendly streets, easy access to hiking trails in Fryman Canyon, and a mixed urban-suburban feel. Since so many films are shot here, there's a high likelihood of celebrity sightings at the hip bars and coffee shops downtown. If you get excited about that kind of thing.
There are more apartments in Studio City than Valley Village, and a decent amount of housing availability. Easy access to the 101 and 134 makes commuting an option, though most housing isn't particularly close to the Metro stops. Busses might be your best option, though you can always drive to the Metro. Just make sure your vision for getting a fresh start includes owning a car.
A lot of Studio City residents rent their homes. There's a nice mix of both young professionals and established families, including a number of A-list celebrities like Bruno Mars and William Shatner. The proximity to many of LA's biggest attractions, like beaches and world-class restaurants, is definitely a perk. Studio City is also just a few blocks from Griffith Park, which houses not only Griffith Observatory but also tons of trails, the LA Zoo, the Greek Theater, the LA Equestrian Center, and more. Moving to Studio City definitely includes plenty of excitement!
Playa Vista
Not that long ago, Playa Vista was a pretty nondescript beach neighborhood. These last years have seen some major improvements to real estate, pedestrian and bike infrastructure, and commercial development, and suddenly Playa Vista is catching some attention. Tech companies have moved into an area now known as "Silicon Beach", spiking investment in the area and drawing new residents to call the community home. If you're in the tech industry, Playa Vista might be a great place to get a fresh start.
Access to some of LA's most popular beaches is definitely part of the draw for moving to Playa Vista. Venice Beach is a short 20-minute drive away (and in LA, 20 minutes is really short). Playa del Ray and Toes beaches are even closer, and Dockweiler Beach is about 20 minutes away. For an adventure closer to home, the Ballona Wetlands Ecological Reserve and Ballona Freshwater Marsh make up 600 acres of natural space in Playa Vista. 
With plenty of new homes being built and jobs on the rise, Playa Vista has a lot to offer.
Silver Lake
The history of Silver Lake is a rich one. It was home to Disney's first studio, and Laurel and Hardy filmed a movie (now lost) on a local spot known as the Music Box Steps. But in a city known for being a bit focused on the film industry, Silver Lake has a definitive community feel. The walkability of this neighborhood is important: once you move to Silver Lake, you will start running into people you recognize just about everywhere.
Bring your bike when you move to Silver Lake and plan to get around mostly on two wheels. Parking can be a bit tricky, and if you don't have a designated spot with your home it can be best to leave your car in place. The Metro Bus will get you to downtown LA and many other places, so you might not even have to drive too much. Install a basket so you can hit the twice-weekly farmer's markets on Sunset Boulevard, or carry your running gear to the Silver Lake Reservoir for a jog.
The artistic energy in Silver Lake is no joke. Forbes Magazine named this area one of the hippest neighborhoods in America for a reason, and the fashion you see might send you back in time just a little. But that means there's tons of art, eclectic food, funky shops, and never a dull moment in Silver Lake.
Ready to make the move? Let us help. We'll find you an affordable and reliable team of professional movers!