Portland is a beautiful, diverse city in the Pacific Northwest, and one of many reputations. The city's (unofficial) motto is "Keep Portland Weird". It does a pretty good job of living up to this standard of sorts through individuality, local art, and expressionism. But whether you're a born-and-bred native or a recent transplant, there are surely a few tidbits you don't know. So read on for some fun facts about Portland, OR.
Notable parks
Portland ticks a few boxes in terms of parks within the city:
Here you'll find the world's smallest park. And yes, it's official… it's been recognized by the Guinness Book of World Records, even – a record held since 1971. Mills End Park is located near the Willamette River downtown and is a 2ft circle created in 1948. The site was originally set up to hold a light pole which never arrived. When the plot started growing weeds, a columnist for the Oregon Journal planted some flowers, and the rest is history!

You'll also find the US' largest forested park within city limits, just northwest of downtown. Forest Park, as it's aptly named, has over 5,000 acres of urban forest. There are more than 80 miles of trails throughout the park, so you can spend a fair bit of time wandering about. Keep an eye out and spot the "locals" – there are more than 100 bird species and 60 mammal species here. There are also a few bike-friendly trails. So if you're one of Portland's many cyclists, you'll be able to bike in, through, and back out of Forest Park easily.

If a stroll through a garden is more your pace, the International Rose Test Garden has more than 500 varieties of roses across more than 4 acres!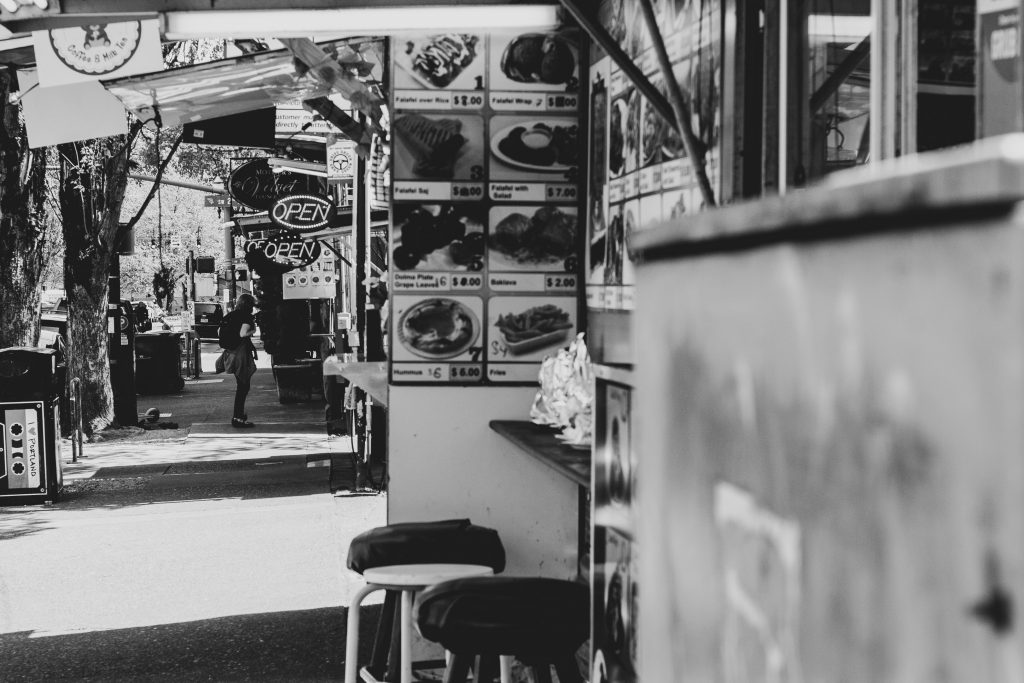 Eat, drink, and be merry
Portland is gaining notoriety in the culinary and beer scenes, in a variety of circles.
Here you'll find more microbreweries per capita than anywhere else in the world! That's right, Portland residents take their locally-brewed cold ones pretty seriously. With such a variety to choose from, everyone is bound to have their favorite from the list. A nice ice breaker when you meet new friends here, perhaps?

Food carts are a big part of Portland culture, dating back all the way to 1912 when the city first started making space for them. These days, you'll find food carts on many street corners. You'll even find full "collections" of them gathered into beautiful outdoor dining spaces with a variety of food (and local beers, of course) to suit everyone's taste.

Speaking of tastes, vegans and vegetarians will be warmly embraced in Portland. The city boasts the largest number of options for diners in the US. You (or your vegan guests) won't be ordering the "house salad, no dressing" in this city. That is unless it's by choice!
City of bookworms?
Portlanders love to shop locally and often favor locally-owned spots over big chains. That is part of the reason that Powell's City of Books (or just call it Powell's, as the locals do) has lasted this long. In a time when print books seem to be neglected in favor of technology, Powell's is a Portland institution. Founded in 1971, it is the largest independently-owned bookstore in the world. They have more than 4 million new, used, rare, and out-of-print editions and it's said they buy 3,000 used books a day. You could definitely spend a nice rainy day checking out the shelves here at Powell's!
The cherry on top
Maraschino cherries – those sugary-sweet, neon red cherries that sit atop your ice cream sundae – were developed in Portland. Between 1925 and 1931, a professor at Oregon State University worked to solve the problem of cherries spoiling too quickly. He perfected the modern process of making these candylike fruits.

There are many more unusual facts about Portland, OR, but this is a little taste.
Portland is known for its embrace of the outdoors, conscious consumerism, art, liberal views, and diversity. If you're ready to make the move, let Unpakt help you find moving companies in Portland. You can quickly get started exploring all of the unique things this city has to offer!