Sometimes moving is a tad more complicated than packing up and heading out. Maybe you're downsizing to a smaller home, moving overseas, or moving into a home that is already mostly furnished- either situation leaves you with many possessions you can't or don't necessarily want to take with you. Putting things in storage is a great intermediary option that lets you hang on to the items you just can't part with, or tuck things away for a while in anticipation of needing them down the line. When it's time to make the move, you will have two primary types of storage to choose from- Storage Containers and self-storage units. Here is what you should consider when making the choice:
Storage Containers
Storage Containers are large, portable metal units that are delivered to your home where you can load them yourself or have your movers load them for you. They can then be stored on your property, delivered to your new address (cross-country or around the corner) or transported to a special warehouse or storage facility. They are weatherproof and durable, designed to be stacked for long-term storage and can also double as moving containers.
Using a Storage Containers means you can load it at your own time without stressing about keeping your moving crew waiting, and since the Storage Containers is at ground level, you can likely do a lot of the loading yourself. You can also hire movers to do this for you if you have heavy items (or a bad back). Once loaded, your stuff can be stored long-term in the moving container at a special facility and delivered back to you when you need it. However, if you anticipate needing to retrieve belongings from the Storage Containers somewhat regularly, note that these deliveries can get quite costly. If you have enough space on your property you can keep your Storage Containers there and access it freely. See how much moving with moving containers cost.
Right now you may be thinking this is about the coolest invention ever. However, Storage Containers are not for everyone. Since they are delivered to your door you need to have someplace to put them- if you live on a busy downtown street or don't have a driveway it may not be possible to use a Storage Container. Furthermore, city ordinances may restrict such items from sitting in your driveway or using up your parking space.
Once your Storage Containers has been tucked away at the storage facility you will most likely be able to retrieve it only in certain hours. Many locations and companies are open five or six days a week, so you need to be aware of the times your belongings will be accessible to you. Their prices may also vary and become more expensive during the moving high season- spring and summer.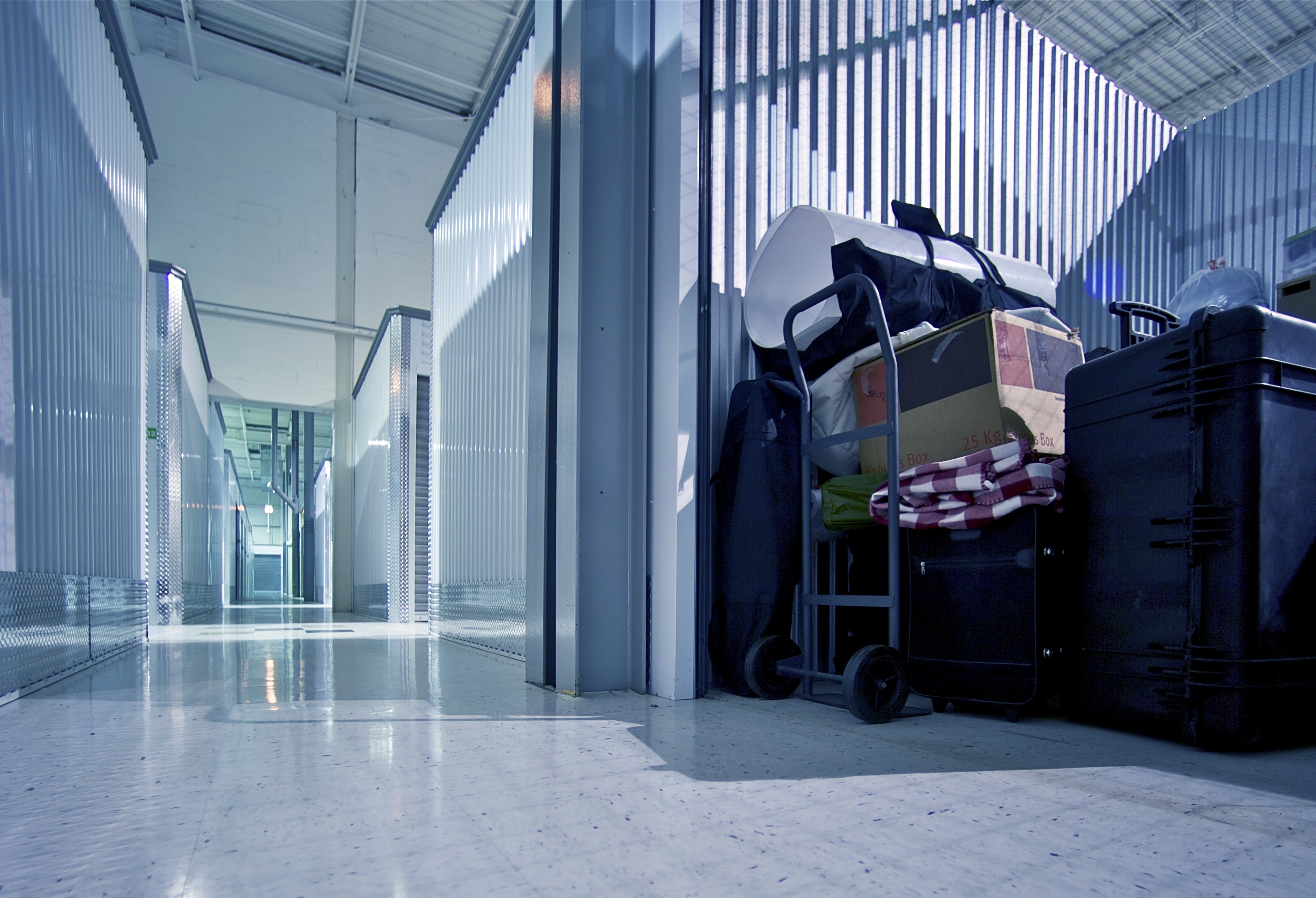 Self-storage is what most of us imagine when we think about renting a unit: a locked room in a storage facility that you can access yourself to store and remove items at your leisure. Typically this means moving your items from your home to the facility and back, though some movers will assist you in that process — particularly if you are putting a lot of items into storage.
Similarly to Storage Container facilities, most self-storage facilities have strict opening hours (especially those with higher security) while some can be accessed around the clock. Many storage facilities offer climate-controlled spaces that can be ideal if you are storing antiques or other more delicate items, and they come in a variety of sizes. Self-storage units are often more cost-effective, especially if your storage needs are more short-term.
The downside of a self-storage unit is needing to load, transport and unload your stuff twice- onto the truck, into the unit and back again when you need them. Depending on the amount and weight of your inventory, this process can get lengthy and strenuous. If you are moving long-distance but need to store some of your belongings upon arrival, you will also have some logistics to figure out.
You'll get the most out of your storage unit by choosing the one best suited for your needs- so let's break it down to pros and cons:
Storage Container Pros
Delivered to and picked up from your home
Wide variety of container sizes
Choice of storage in Storage Containers facility or on your own property
You only need to load and unload once
Storage Container Cons
High costs for each delivery and pickup
Higher monthly rates for storage in a special facility
Limited access to the Storage Containers once it has been loaded and picked up
Storage Containers are not always legally allowed to be stored in a residential area
Self-Storage Pros
Wide variety of space sizes
Almost all facilities are climate-controlled
Easy access to the facility (check business hours)
Self-Storage Cons
You need to bring your items there
You need to load and unload your stuff twice
If you need an option that lets you move at your own pace, ship your stored belongings long-distance, or store your belongings long-term (provided they don't need to be in a climate-controlled environment), Storage Containers can be an excellent option and provide more flexibility during the packing process.
If you are looking for a short-term option that allows easy and frequent access to your belongings, a self-storage unit is probably the best option. Since self-storage has become so popular it's very easy to find a facility near you. Your movers may be able to provide you with suggestions for storage deals in your area, and may even offer a storage-in-transit service.
Find out how much does it cost to store furniture with a moving company.