Congratulations on finding your perfect new home! Whether you're moving to a compact studio or a spacious brownstone, you can't wait to be Home Sweet Home. But first, you have to move. There are different types of moving companies to help you with the job. Some help you shift your things from point A to point B and can take other tasks off your hands like packing, disassembling, reassembling, and unpacking. With so many options, how do you find the best moving company for the best price? We've gathered a few tips to help make the process easier.
What are the types of moving companies?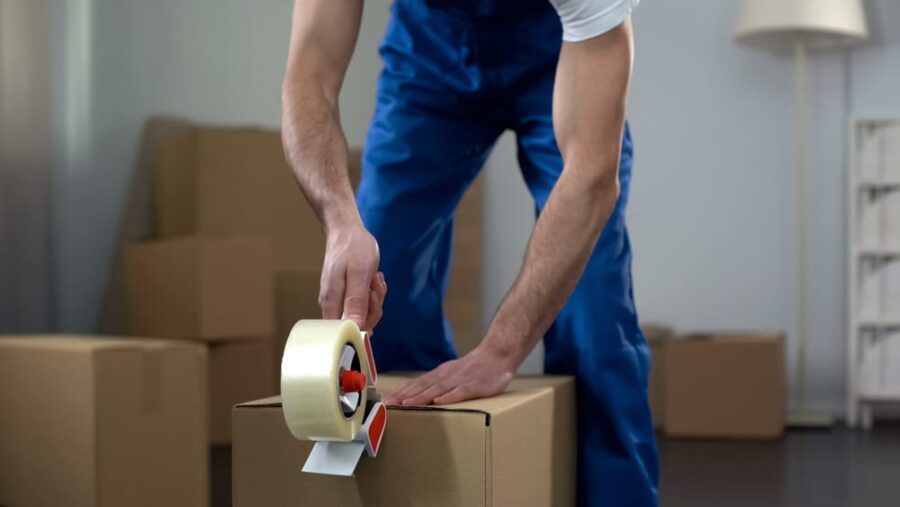 A good starting point is to decide what type of moving company you want. Some companies are true to their name and simply do the moving. These companies arrive at your fully packed home and move your items in their truck to your new place. They have the equipment to move bulky or awkward items and have the skill to move your things safely.
Full-service moving companies are all that and then a bit more. These movers not only shift your things safely and securely but also take a few other tasks off your hands. They can pack all of your things and they'll even bring all of the packing supplies so you don't have to worry about hunting for boxes and bubble wrap.
Full-service movers can disassemble your furniture to make it easier to transport, and reassemble it on the other side. They also know the best way to pack dishes to avoid breakage. When it's time to unpack, you can leave it to the movers, who will not only empty the boxes but take all of the packing materials with them.
Get your details together
The best way to get a quote from moving companies and make the decision on which one to hire is to ensure that the information you receive is accurate. As you begin your search, make sure you have all of your details together such as your destination address and an accurate estimate of how much you'll be moving.
Local moving companies base their quotes on how much they're moving, how many people it will take, and how many hours it will take. This means it also pays to downsize before you move, so you're not paying to haul extra stuff. Long-distance movers won't quote you an hourly rate, but they'll still need the same details. They'll want to know what size truck you need, and how far you're going in order to give you an accurate quote.
Your quote may also vary depending on the time of year or week that you move. Moving companies tend to be a bit more expensive at peak times such as weekends, holidays, and the summer months. You may not know what day you want to move, but if you're flexible, it helps to let them know so you can organize around their schedule and your budget.
Use the Internet… wisely
Simply heading to Google and searching for moving companies will return an exhaustive (or is that, exhausting?) list of options in your area. We're not suggesting you dig out the phone book and go Internet-free. But there is a way to use this tool wisely.
Referrals from friends and family are a great option to help narrow things down a bit. First-hand experience can speak volumes about a service. Of course, it's a good idea to do your own online research to read customer reviews.
You can also tell a lot from the company's website. Taking a look at their business site will give you an indication of how reputable they are and if they're licensed and insured, which is an important factor when trusting someone withyour belongings.
If you want to save yourself some steps, and potential error, when researching moving companies, online moving quotes will come in handy. With Unpakt's online quote tool, you can be sure the companies you receive quotes from are competitive, trusted, and professional. Find the best movers in your area in a matter of minutes.