All you know about Washington DC is the White House and some iconic scenes from Hollywood films? You're missing out. A city full of culture, diversity, history, and top-class cuisines, Washington DC is a popular place to live. There is a little bit of something for everyone here.
The Northeast part of the US is home to many small states and it's common for those who work in major cities to live in the suburbs or even to cross state lines to travel to and from the office. If you're more interested in living in the heart and vibe of Washington DC, there are plenty of neighborhoods to choose from.
We've put together a short guide to some of the best Washington DC neighborhoods to live in 2021. Whether you like a quiet community vibe or a bustling nightlife, you'll find the right spot for you.
Georgetown
The historic neighborhood of Georgetown dates back to colonial times and you'll feel it as you wander around the area. Cobblestone walkways and tree-lined streets give you the feeling of stepping back in time, honoring the simplicity and beauty of another era.
You'll find here many of the city's best shops and restaurants, including high-end fashion labels and fine art galleries. There is an abundance of dining options including cafes and restaurants with views of the waterfront.
Georgetown Waterfront Park offers natural views and opportunities to go kayaking, cycling, walking, and jogging.
House prices are a bit higher here than in other parts of the city, particularly as Georgetown is home to some of DC's most historic homes. There are some lower rents available on properties aimed toward students. While Georgetown is walkable it doesn't have its own metro stop; something to consider if you want to call this neighborhood home.
Columbia Heights
If you're up for living in a more densely populated area with all of the vibrance that comes along with it, Columbia Heights may be for you. The architecture here is as diverse as the neighborhood's population with a range of historic buildings from humble and understated to over-the-top and extravagant.
Columbia Heights is home to many international organizations and embassies. Hispanic culture is very present having been home to a large population of Hispanic families for many generations. The GALA Hispanic Theatre and Mexican Cultural Institute – which was once the Mexican embassy – are popular here.
This is a bike-friendly neighborhood and has one metro stop making it relatively easy to get around. Nearby Meridian Hill Park is modeled after European outdoor spaces and has water fountains, statues, and more.
Columbia Heights is popular amongst creatives and professionals. If you like diverse food you'll find a range of international cuisines and great restaurants and bars to try out.
Capitol Hill
Not limited to the Supreme Court or US House and Senate buildings, Capitol Hill offers so much more. An area of sophistication and power, this neighborhood has a bit of a higher price tag.
19th-century rowhouses are a staple amongst architecture here, though they'll cost you. Thankfully, there's a good mix of more affordable housing in the historic neighborhood of Capitol Hill.
Yet another neighborhood with great food (noticing a trend in Washington DC?) there are plenty of other things to do in Capitol Hill. Visit the Library of Congress to soak up a bit of history, the Eastern Market for your weekly urban farmer's market fix and the Botanic Garden to connect back with nature.
Shaw
Is hip and trendy with an inner-city vibe your style? Shaw may be for you. This area is popular amongst artists and young professionals and it's easy to see why. With unique and trendy shops, delicious restaurants, and lots of places to find live music, it's an energetic part of Washington DC.
If you like live music and nightlife you'll find plenty of options in Shaw. Interested in culture and history? This neighborhood celebrates African American history and you can visit the African-American Civil War Memorial. For arts, check out the area referred to as Black Broadway – named for the Lincoln Theatre and Howard Theatre which are still in operation.
Mount Pleasant
Former farmland with classic architecture, Mount Pleasant has a suburban and community vibe. You'll find tree-lined streets and a smalltown feel all within the boundaries of Washington DC. Residents feel like they're a part of a community and there's a sense of connection in this neighborhood.
Pedestrian-friendly with comprehensive transit access, you can easily move between the fast pace of the city and the quiet comfort of home.
Brookland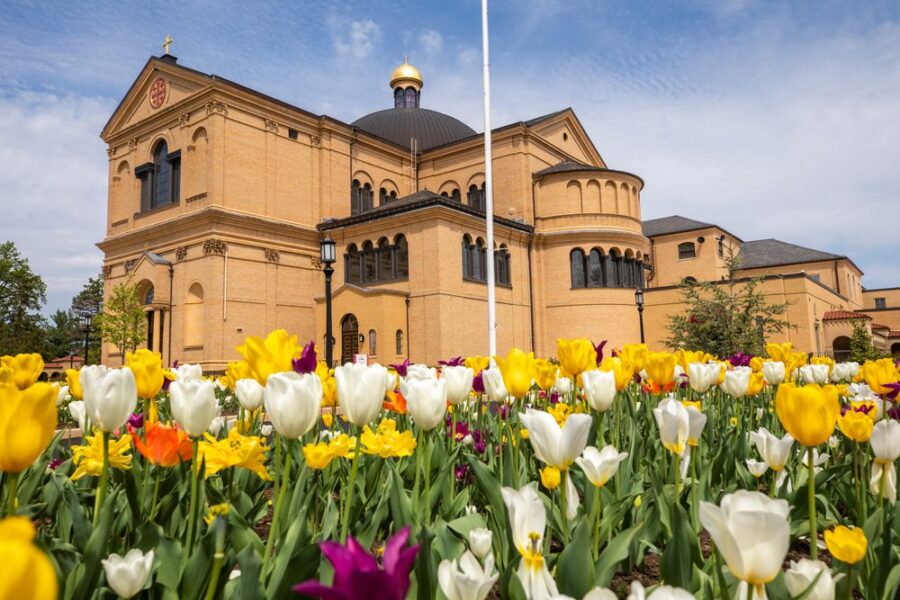 Formerly "Little Rome", Brookland is now popular amongst artists in Washington DC. You'll find plenty of Catholic Churches here as the neighborhood is also home to the Catholic University of America. If religious architecture interests you, visit the Basilica of the National Shrine of the Immaculate Conception – the largest Catholic church in North America.
You'll find lots of galleries here featuring local artists and painters and – surprise, surprise – lots of great food. Brookland's population density isn't as packed as other areas of Washington DC, perhaps in part due to having less access to public transportation. If you travel by car or work from home, the tradeoff is probably worth it for you to live in this artistically-thriving neighborhood.