The day has finally come, after weeks of planning, packing and probably a bit of pre-move anxiety, it's time to finally take the leap and get your things to your new home. For those that have already hired a moving company, we wrote a blog with helpful tips for your move to go off without a hitch (after all, that's why you hired a professional moving company, to take the stress out of the process).
That being said there are still a few things to keep in mind when a moving company is facilitating your move whether you're just moving locally or moving long-distance. This guide will help make the process that much easier:
1. Be There During the Move
Making yourself available may seem like a no-brainer when it comes to moving, but oftentimes people leave it up to a significant other or friend to be present on the day of the move. We recommend that you're personally available when the movers are in your home because no one knows your things better than you do.
Have something fragile that needs to be taken special care of? Point it out! Not to mention, the movers may have questions about what's being taken and what's being left behind. When arriving at the new location, things like what direction you'd like your bed to face in your room (especially if the frame needed to be partially or fully disassembled) or where you'd like your couch to be placed in your new living room.
This isn't to say you need to be breathing down the movers' necks (quite the opposite) if they need help just be there to offer it other than that let the professionals handle what they do best. That being said offering movers a cup of coffee or some water (or even ordering some pizza for lunch) will always be appreciated!
2. Walkthrough Before and After the Move
Doing a quick walkthrough with the movers before the move even begins is extremely important. It gives them a good idea of what the job entails and gives them an idea of just how to approach it after all every move is different!
As mentioned in the last tip, during this walkthrough point out fragile items or expensive items that should be handled with extra care.
In terms of doing a walkthrough after the move, this is just as important. In a truck full of furniture and boxes it's easy to leave a box or two behind, and there's no telling what was in it. This could result in a huge headache post-move, which is the last thing you want when settling into a new home.
This post-move walkthrough is made much easier if you have a robust, itemized inventory list either made by you or provided by the company this way you can simply check off all of the items that are being delivered to your home.
3. High-End Building Headaches
When moving to and from higher-end buildings, they will most likely require a Certificate of Insurance to be provided before the move from a licensed and insured company. Keeping an open line of communication with your management company is an invaluable resource.
Things like making sure elevators are reserved (which should always be done prior to move day) and all of the proper documents are in order will go a long way with a management company in a building.
If you're transparent and establish an open line of communication from the beginning, things like requesting an elevator extension on a move that's taking longer than expected will more likely be greeted positively by building management. The reasoning behind this is that you've kept them in the loop throughout the process, which any building management employee will surely appreciate.
4. Anticipate and Plan for Delays
While everyone would love their move to get from point A to point B without a single hiccup, the reality is that delays can happen. Especially when living in a big city, if your things are being transported during rush hour traffic has to be taken into consideration.
This is always why we recommend dedicating an entire day to moving even if it's only expected to take a few hours. Things like scheduling a flight or buying concert tickets on the day of your move are extremely risky and should be avoided at all costs. There is a possibility that the move will happen within the allotted time or even ahead of schedule, but why add anxiety to your move day?
Plus, after a full day of moving you most likely won't want to do much other than sit down, relax, maybe do a bit of unpacking and plan how you're going to turn your new house or apartment into a home.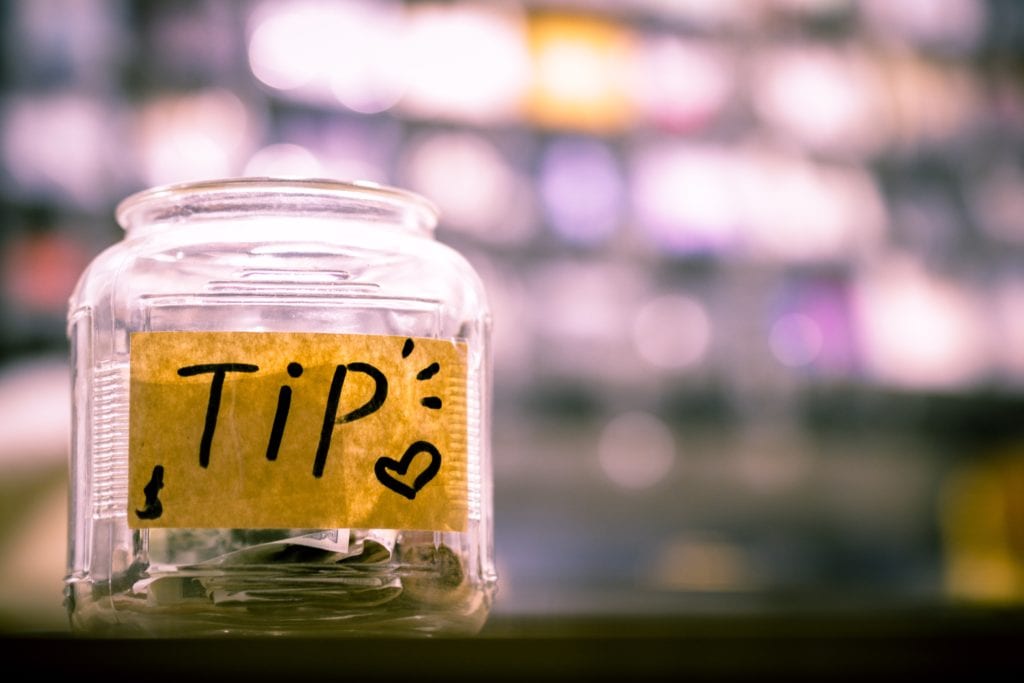 5. Tipping Movers
This is another widely discussed topic in the moving industry. How much should you tip your movers? After all, they are service industry professionals and often rely on tips as part of their income. Plus, moving is hard work. If your moving crew was efficient, friendly and helpful throughout the process we recommend anywhere between 10-20% of the total cost of the move, generally to be given to the foreman to be distributed to the crew or each crew member individually.
Granted, if the movers were rude, took countless cigarette breaks or swore around your children while helping you move; you might consider a much lower tip. That being said, if there was one mover in the crew who clearly went above and beyond while the others were less efficient consider giving him/her a tip personally for their hard work.
We hope that this blog offered some helpful information about how to make your moving day experience run as smooth as possible as well as helped take the stress out of an ordinarily stressful life event.
For more articles, go to the Unpakt Blog or if you're ready to request a quote simply fill out some basic information about your move and inventory to get guaranteed prices from local, reputable moving companies in your area!