Almost everyone has dropped into an antique shop hoping to encounter the unexpected. There's a rush of adrenaline when you find that truly unique chair or vase, and a sense of satisfaction from surrounding yourself with a collection of pieces that hold a history of their own. Antiques tell stories from different places and times, or simply convey pleasure by reminding you of where you bought them.
Hidden treasures can be found in all sorts of places; you just need to know where to look! That's why we've teamed up with Lofty, the expert-vetted online marketplace for fine art, antiques, and collectibles. This week, we're partnering with them to bring you this (unranked) list of the top antiquing towns in America. Whether you're a lifelong antique shopper or have just joined in on the fun, follow this guide to visit towns with the best selection. The search is on!
Hudson, New York

While some of the most prestigious antique dealers and shows are based in New York City, the walkable upstate town of Hudson is the state's antiquing hub north of Manhattan. Hudson was chartered in 1785, making it the first chartered city in the United States and a good match for the antique trade. Furniture built by European settlers in the region can still be bought here. Hundreds of buildings have been rehabilitated in the historic town center, where the antique dealers association lists more than 60 members.
Adamstown, Pennsylvania
Amish craftsmanship mixes with American heritage in this haven for antique lovers, which calls itself "Antiques Capital, USA." Adamstown is home to thousands of vendors specializing in everything from vintage clothing and jewelry to branded merchandise and toys. Nearby Philadelphia is also an important city for antiques and a good source of Federal and Colonial furniture, including period chairs and highboys, paintings, and accessories.
Wiscasset, Maine

Known as the prettiest village in Maine, this charming seaport town was originally a Native American settlement. Today a variety of antique dealers encourage browsing in Federal-style and Victorian mansions where you will find a selection of nautical objects related to this town's seafaring past. Wiscasset is a one-hour drive up the Northeast coast from Portland. Maine's cold climate means that most antique merchants operate by appointment only in winter.
Brimfield, Massachusetts
Acre after acre of vintage merchandise and quality antiques can be found at the Brimfield Antiques Show, a major antique exhibition with a state-fair atmosphere. "The Show" takes place three times each year around Memorial Day, Independence Day, and Labor Day. Nearby Boston is also an antique capital and home of public broadcaster WGBH, which produces the popular television series Antiques Roadshow.
Charleston, South Carolina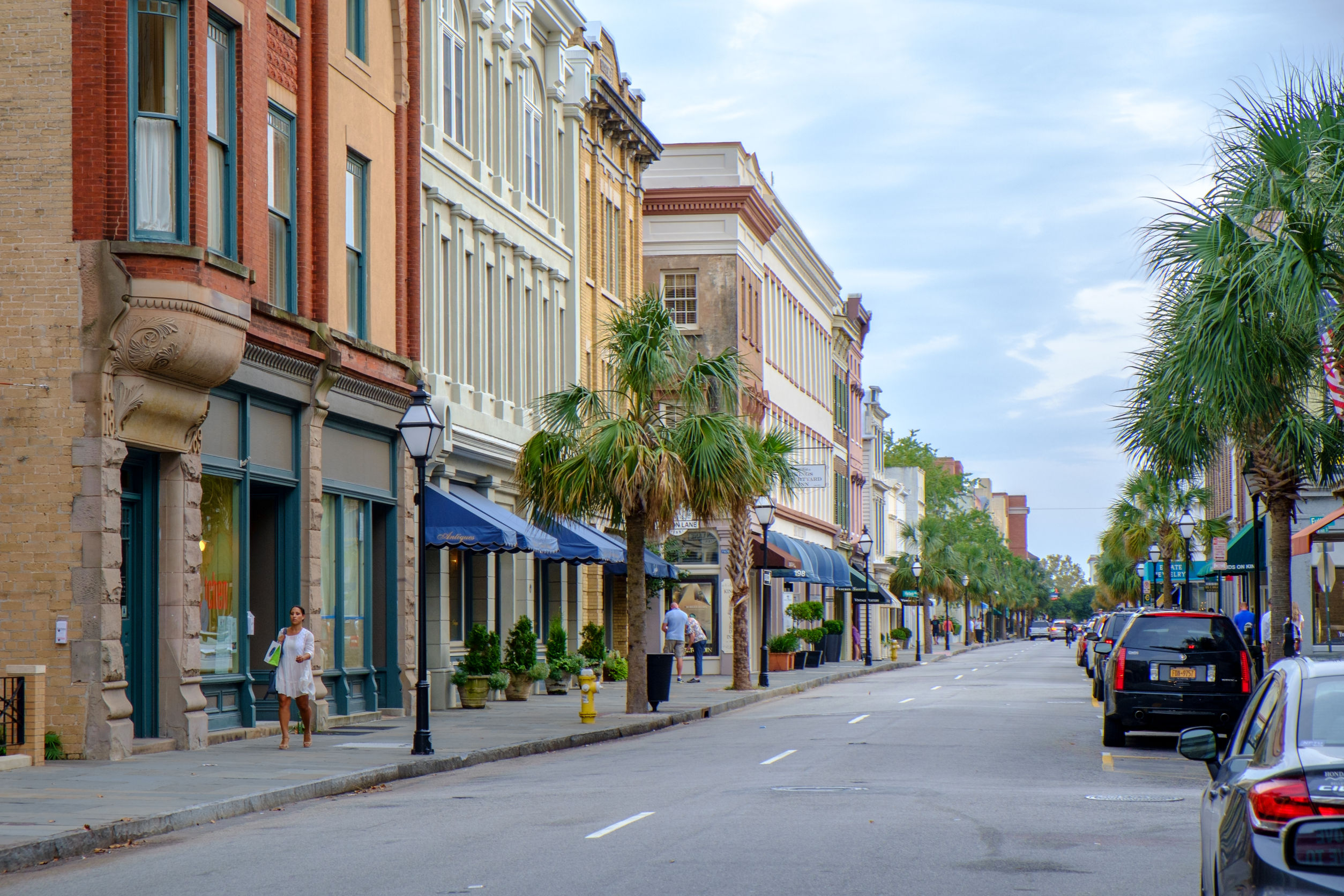 Originally settled in 1663, the friendly southern city of Charleston blends traditional American, English, French, and West African cultures. Dealers here offer a wide range of classic American antiques. Nestled among historic churches are dozens of merchants specializing in period furnishings, vintage jewelry, porcelains, ceramics, silver, and garden accents from the late 17th to the early 20th century.
West Palm Beach, Florida
The sunny city of West Palm Beach was incorporated in 1894 and is the oldest municipality in South Florida. It is home to Antique Row, a charming art and design district with an impressive selection of over 40 antique shops and vintage-modern thrift stores, all within easy walking distance along the Dixie Highway. Those in need of even more variety will enjoy the West Palm Beach Antiques Fair, held 10 times a year at the South Florida Fairgrounds.
New Orleans, Louisiana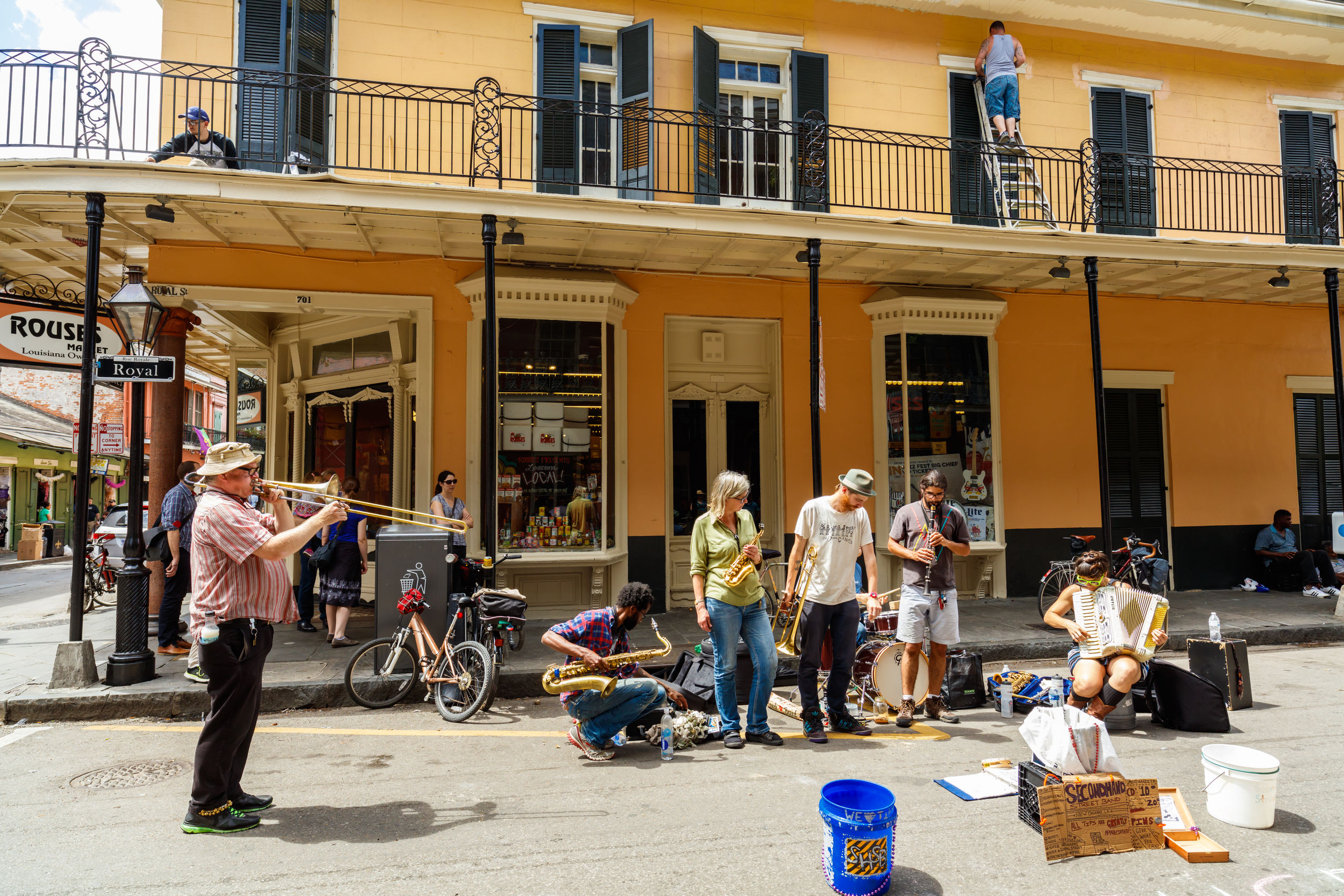 For 300 years, the Crescent City has blended the cultures of French explorers, Spanish pirates, English merchants, Southern planters, and Creole boatmen traversing the great Mississippi River. The city's French Quarter is a prime destination for formal antiques, and the Victorian row houses around Magazine Street house a mix of very fine wares and less-rarified, more affordable objects.
Santa Fe, New Mexico
Settled by Spanish colonists in the late 1500s, this corner of the high desert Southwest was first known to its original Native American inhabitants as the Dancing Ground of the Sun. Today it hosts a thriving arts scene with approximately 200 art galleries and 8 museums. Santa Fe is the place to find a terrific selection of jewelry, wonderful Native American blankets and pottery, Southwestern antiques, and Spanish-style furnishings.
Palm Springs, California

Palm Springs is a funky and fabulous oasis in the middle of the hot desert. The city's 20th century and contemporary architecture make the perfect environment for antique dealers specializing in mid-century modern furniture. Another regional draw for vintage lovers is the monthly Rose Bowl Flea Market in Pasadena, which features more than 2,000 vendors selling all sorts of items.
Marin and Sonoma Counties, California
Northern California offers much more than great wine – the historic cities of Napa and Sonoma provide a wonderful atmosphere for antique hunting. Sonoma County's Antique Society hosts over 125 dealers under one roof. In the nearby city of San Francisco, museum-quality Asian antiques can be found in the Chinatown and Japantown districts. The neighborhood around Haight Street is also great for eclectic vintage finds and retro clothing.
Lofty is the expert-reviewed, online marketplace for valuable fine and decorative arts. Lofty helps prospective sellers learn more about the valuable items they've inherited or purchased and enables them to monetize their treasures safely, efficiently, and with the confidence that they are getting a fair price.