If you're a NYC local or soon-to-be, finding the perfect place in the city is an exciting moment! In order to keep your excitement high, it's great to get a professional New York City mover on your side. It may be The City That Never Sleeps, but that doesn't mean there aren't schedules, timelines, and paperwork to consider.
Your mover can help you with this, and much more. Here are some other benefits to hiring a professional NYC mover that you may not have considered:
They're Street Savvy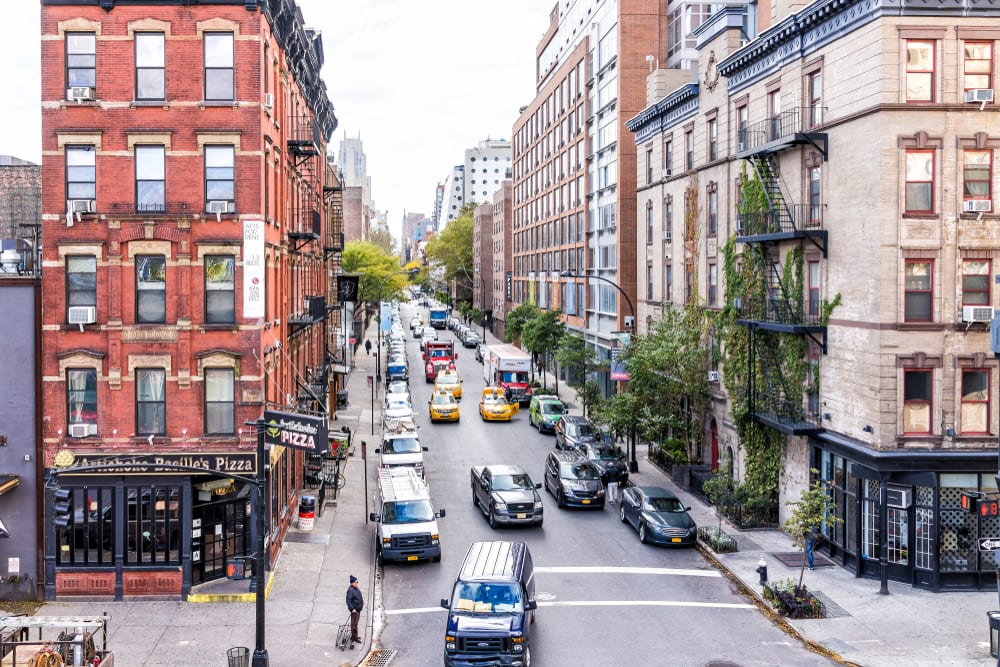 If you're living in New York City, you probably know your way around – at least, when it comes to going to your favourite places in your neighborhood. Even if you drive and know some "secret routes" to avoid traffic pileups, there is probably a lot you're not familiar with.
Hiring New York City movers means not leaving any of the details to guesswork. These professionals are intimately familiar with the roads, ensuring they can get your things from one point to the next safely and swiftly. But navigating one way streets and high traffic routes is only one small piece of the puzzle. They'll also know where it's legal and safe to park the truck when the time comes. Understanding street parking, regulations, and restrictions will ensure you don't run into any undue hassles on the day.
Building Quirks are Part of the Job
New York City movers have seen it all – tight stairwells, small elevators, narrow doorways, and grumpy landlords. None of these will phase your mover, who will deftly maneuver should any of these situations arise on moving day.
Communicate as best as you can about any of these realities in your building. Have a chat with your new landlord (hopefully they're not one of the grumpy types!) about any restrictions. Some buildings restrict moving on weekends, holidays, or certain hours. It's important to be prepared so you don't have a truck – and your movers! – standing outside waiting. Of course, if you're moving locally, make sure you check at both buildings!
New York City Movers Have the Equipment
Professional movers have professional equipment, to ensure a job well done. Many movers offer packing services, or could answer some of your questions on how to organize yourself to ensure your things stay safe along the way. They can also arrive with packing supplies, such as blankets to protect your furniture. They can disassemble and reassemble items to make sure they're not damaged in the move.
Movers will also bring handtrucks, dollies, and other things to move your items and keep them – and themselves – safe. If you have oversized, heirloom, or awkward items, they'll be able to handle these with care.
They're Insured (and Licensed)
Many New York City buildings won't allow movers in the door without a certificate of insurance. Make sure the mover you hire is insured, so that in case there are any incidents, you and your stuff are covered. There are different types of insurance, so understand what coverage your NYC mover has before you sign on the dotted line.
New York State requires that legal moving companies register with the US Department of Transportation and the New York State Department of Transportation. These licenses also commit the business to certain codes, such as insurance, safety, financial responsibility, and others. A reputable mover will list their license information on their site, so you can easily look them up and check their reputation.
When you're looking for a New York City mover, Unpakt can help you compare a variety of trusted companies to help you find the one that's right for you. Use Unpakt's easy online tool to compare and book your NYC moving company.