It's no secret that there are a lot of costs involved in a move. Even if you're only moving within the same town, there are little things that certainly add up. Many of these costs can't be avoided and just come with the reality of moving to a new place.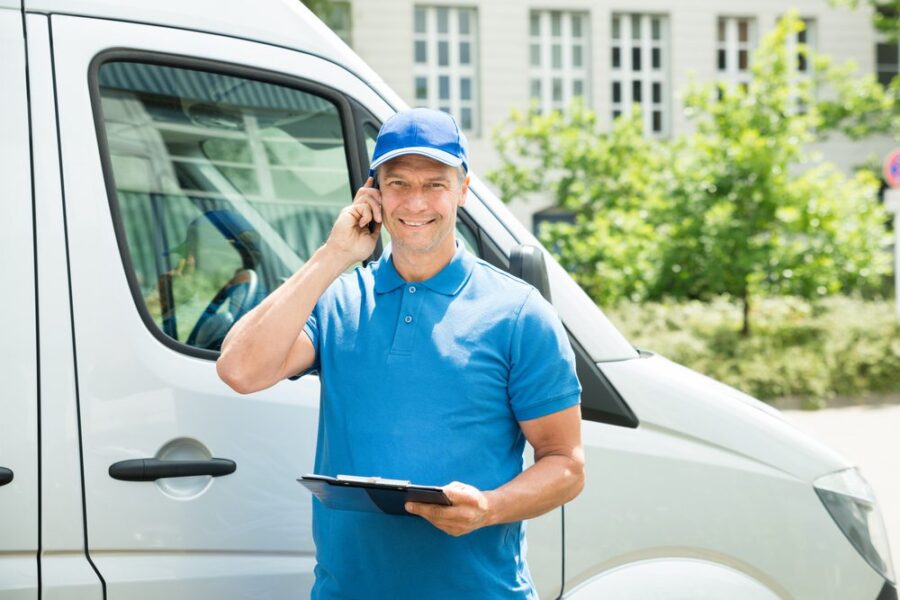 Others are elective, such as hiring a mover. Before you make the decision to skip hiring a moving company and do the hard work yourself, make sure you have all of the information you need. Most often, a DIY move isn't as inexpensive as you may think.
It's best to start early, particularly when it comes to planning and budgeting. Read on for more information to understand how much a local move should cost.
How Much Do Local Movers Cost?
Hiring the pros to help you get to your new home will cost anywhere from $300 to $1,500 or more, depending on the details of your specific move. Estimating the cost of a move is a tough one, as your quote will depend on many factors. How much stuff do you have? How far are you going? Do you have any unique circumstances like large, awkward items or complicated parking or entry (including flights of stairs)? These may all add a bit to the cost of your move.
A moving company will discuss all of your details and provide a price specific to your needs. We've put together a bit of information as a starting point. Essentially, local movers typically charge per mover, per hour. Here are some average rates:
Studio Apartment
Two movers, three hours
Average cost: $380
One Bedroom
Two movers, four hours
Average cost: $480
Two Bedroom
Three movers, six hours
Average cost: $850
Three Bedroom
Four movers, seven hours
Average cost: $1200
Four Bedroom
Four movers, nine hours
Average cost: $1,500
Five or More Bedroom
Five movers, twelve hours
Average cost: $2,500
How Do Movers Estimate Costs?
As a starting point, moving companies base the cost of a move on the number of movers and the number of hours it will take. There may be additional charges for special equipment, extra packing materials, travel time, or additional services such as packing.
Additional Fees
Here are some typical additional fees you may see on your moving quote:
Packing supplies such as boxes, bubble wrap, mattress covers, electronics boxes (including televisions), or other materials to help with packing and protecting your items
Specialty items like pool tables, pianos, antique furniture, hot tubs, or bulky items will likely require either additional manpower or special equipment to get the job done
Long carry fees are often added to the bill when the mover is unable to park the truck near your current or new home
Stair carry fees may be added if your mover needs to carry your boxes and furniture up or down flights of stairs
Elevator fees will be added by some movers if the elevator trip is a long one, or if your building has a narrow elevator
Packing and unpacking is a service offered by full-service moving companies. You'll save a lot of time and effort, but it comes at a cost
Tipping is a great way to show your mover you appreciate a job well done
Save Money in Your Move
There are ways you can save some money when it comes time to move to a new home.
Start early, and with downsizing your items. The less you have, the less time your move will take and the fewer movers are required. Taking some time to sort through your items and purge what you don't need will save you money.
Supply and demand will affect moving costs. If you can choose when you move, you'll save money on your overall cost. Movers are busiest on weekends and holidays, so prices are higher. They're also more in demand during the long days and pleasant weather of late spring and throughout summer. Book on a weekday in autumn, and you'll pay less.
Start with planning your budget, and you'll be prepared when moving day comes.
The best place to find the best mover for you is Unpakt. With a comprehensive moving tool and trusted local movers across the country, you can confirm a reliable mover in a matter of minutes.