Moving day can be stressful, with so many details to coordinate and movements to take into account. That's where door-to-door services step in, alleviating a lot of the pressure and planning.
With door to door moving and storage companies, professionals handle many of your logistics. These companies show up at your doorstep, collect your belongings, and shift them to a storage location or to your new home, giving you much more time (and energy) to take care of the finer details.
In this guide, we'll explore some of the details and options in these door to door storage and moving companies.
Door to Door Storage
There are many different reasons you may need to store your belongings, and door to door storage companies help you out. Whether you need to store your things short term while you're waiting to move into your new place, you are trying to declutter but can't bear to part with those few precious items, or you need a longer-term sanctuary for your stuff, there are options for you. Here are some tips to consider when choosing a door to door storage solution:
Flexibility
Depending on your circumstances and need for storage, flexibility may be something you need to consider. A flexible rental plan adjusts to meet your needs, so selecting a company that allows for making those changes is crucial. Check with the company beforehand, and ask whether downsizing (or upgrading) your plan along the way is an option.
Security
Check with the storage facility to be sure they provide a high level of security. Ask about their track record for safety, and their safety and security policies. A great storage facility stores your things (of course), while keeping them safe and secure. Check to be sure that the overall facility is well lit and protected, and that individual units are secure.
Accessibility
When you take a door to door storage approach, a moving company will pick up your things and place them in a storage unit for you. What a time saver! What this means, though, is that you're not the one to move into the unit yourself. While this is a huge relief, it's also important to be sure the unit is accessible. Check with the company to be sure that if you want to enter the unit at some point you can access the space. This includes asking about accessible hours, and safe parking for your car.
Door to Door Moving
Hiring a door to door moving company is one of the easiest ways to take stress off of your shoulders when it's time for your move. These companies offer a range of services to alleviate some pressure, and allow you to redirect your efforts to other details while preparing for the big day. Door to door moving companies can also add the "door to door" aspect to moving things into a storage unit, if that's part of your plan.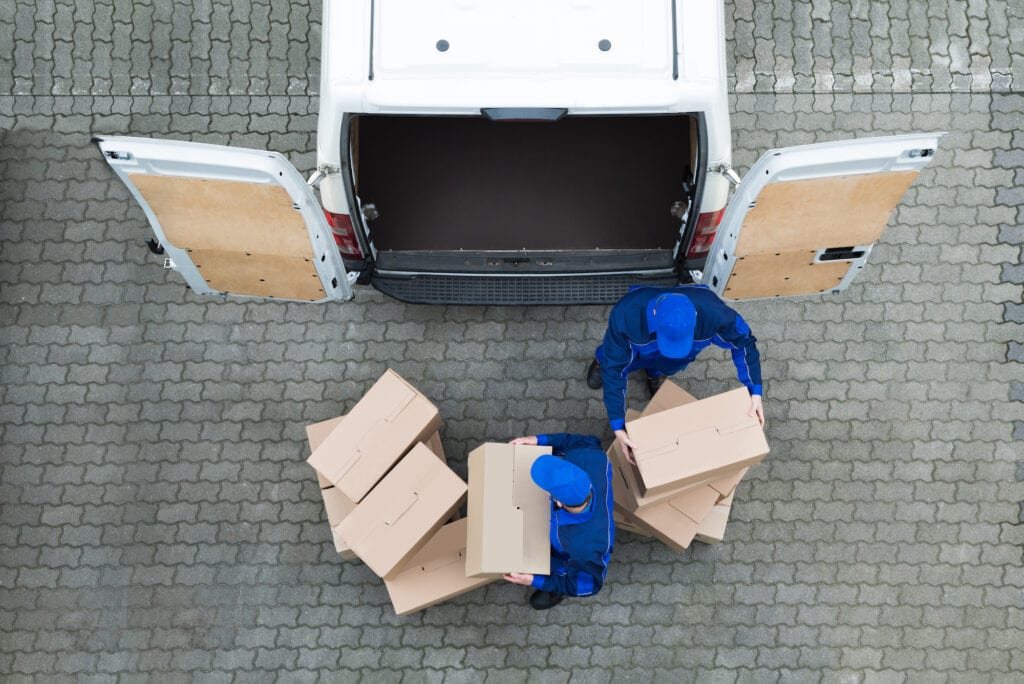 Depending on your needs, a range of services are available:
Packing
With many moving companies, you have the option to hire someone to come and pack your things for transport. This service ensures experienced experts handle your packing, and the company will be insured for their work. When it comes to delicate or oddly-shaped items, they'll make sure they're safe with the right packing materials.
Moving
This one of course is in the name! A door to door moving company will arrive, load your things onto their truck, and unload them at your new home. Taking the moving-only option implies that you've packed all of your things yourself and they are ready to go. These companies often charge per mover, per hour for local moves, so it's in your best interest to be ready when they arrive.
Special Items
If you have large or delicate items, these often need special attention to move and transport. Hiring a door to door moving company with experience in moving large, antique, or delicate items is crucial. They will show up at your door, expertly move these items to the truck, and safely unload them in your new home or storage unit.
Unpacking
Packing and moving is only half the battle… Once you arrive, you have to unpack! Hiring a moving company that offers unpacking services is a huge help. Trust your unpacking and furniture assembly to the professionals. This helps ensure items aren't broken or lost in unpacking. As a bonus, included in the unpacking service is the removal of packing materials. This is a great option for those worried about being surrounded by boxes – whether they're full, or empty – after moving.
Conclusion
Moving to a new home can be very exciting, and it can add a bit of stress with a long list of practicalities. With door to door moving and storage services, a lot of the work is placed into the hands of experts. This frees your time and energy for other things. With Unpakt, you're sure to find the best door to door moving and storage company for your big day. Compare quotes from qualified movers.