Moving out for the first time is a true adventure that will bring you joy and growth. It's all good when you're thinking of having no one around to tell you what to do, but then thoughts like 'Where do I buy light bulbs' and 'Do these look like termites to you?' start to sneak in. Indeed, moving out of your parents' house is a major life change, with lots of steps and details to consider – this guide is designed to alleviate the stress and dissolve the mystery of moving out for the first time.
1. Get your finances in order
Now that you're moving out on your own, it is important to start learning and understanding your finances. You will need to have a better understanding of what a budget is and how it works. Even though this isn't the most fun step of moving out of your parents' house, it's an important one.
Start tracking your monthly income, and find out what your average monthly expenses are. Start by listing the non-negotiable payments like your car, groceries, phone bill, and so on. Then break down how much income you'll need and how much you can afford and want to spend on rent.
Plan your budget for moving out — including the cost of hiring a moving company or a rental moving truck. Get a fixed quote so you know what to expect, and compare renting a truck to using professional movers.
Determine what you'll have left to spend on purchases you will need to make for your first apartment. Since you'll likely need to pay a deposit as well as your first month's rent, tuck away some extra cash in the months leading up to your move. Take a look at this blog post for some great advice on saving up for your first move.
2. Nail down a steady job
Congratulations, you're an adult! You probably feel like you have a lot to learn, and no place will teach you faster than the workplace. Most young adults who first head out into the world start their climb to the top in some sort of entry-level position. In most industries, such positions are not famous for fat paychecks, but don't let this discourage you! Instead, use this job as an opportunity to showcase and build your talent and ambition and plan wisely for future success.
Keep in mind: if your entry-level job doesn't cover the rent, maybe it's not the time to move out on your own until you create some stability.
3. Find a suitable place to live
This might take some time, but it will definitely pay off if you don't rush it. There are lots of places to look for a good apartment online, and the best place to start is your social media profiles.
Get the word out that you're looking for a great rental and see what comes up. Be clear about your price range and desired location.
You can also go through listings on Craigslist, Apartments.com, ForRent, or Rent Jungle.
Stick to your rent budget! It may be tempting to choose something slightly out of your price range just because it's nice, but you'll likely regret it down the road.
Choose your location to be close to your workplace, as well as other places of interest. For example, you might want to live near a gym, a park, or a really good bakery.
Make sure your new home is safe. If the rent seems too low, check the crime rate on that street before signing the lease.
Decide how important it is for your new apartment to have good public transportation. It could potentially make your social life livelier and might even mean you can ditch your car (and car payments).
In any case, plan ahead and start collecting things you'll need for your new abode like furniture, kitchen items, and personal essentials — unless you're planning on moving cross-country. In that case, it's smarter to buy those things once you've moved. Check out this first apartment moving checklist to know what you should start stocking up on.
4. Hire a professional moving company
This is one of the tips for moving out that many unfortunately miss: a professional moving company will take the hassle and backache out of moving. You have enough to worry about with the rest of the small details, so let a team of full-service movers do the work and make your first moving experience a good one. Getting a quote from Unpakt will help you factor this expense into your moving budget well in advance, too — so you can stay on top of your finances and make sure you get a good deal on moving coverage to protect your belongings.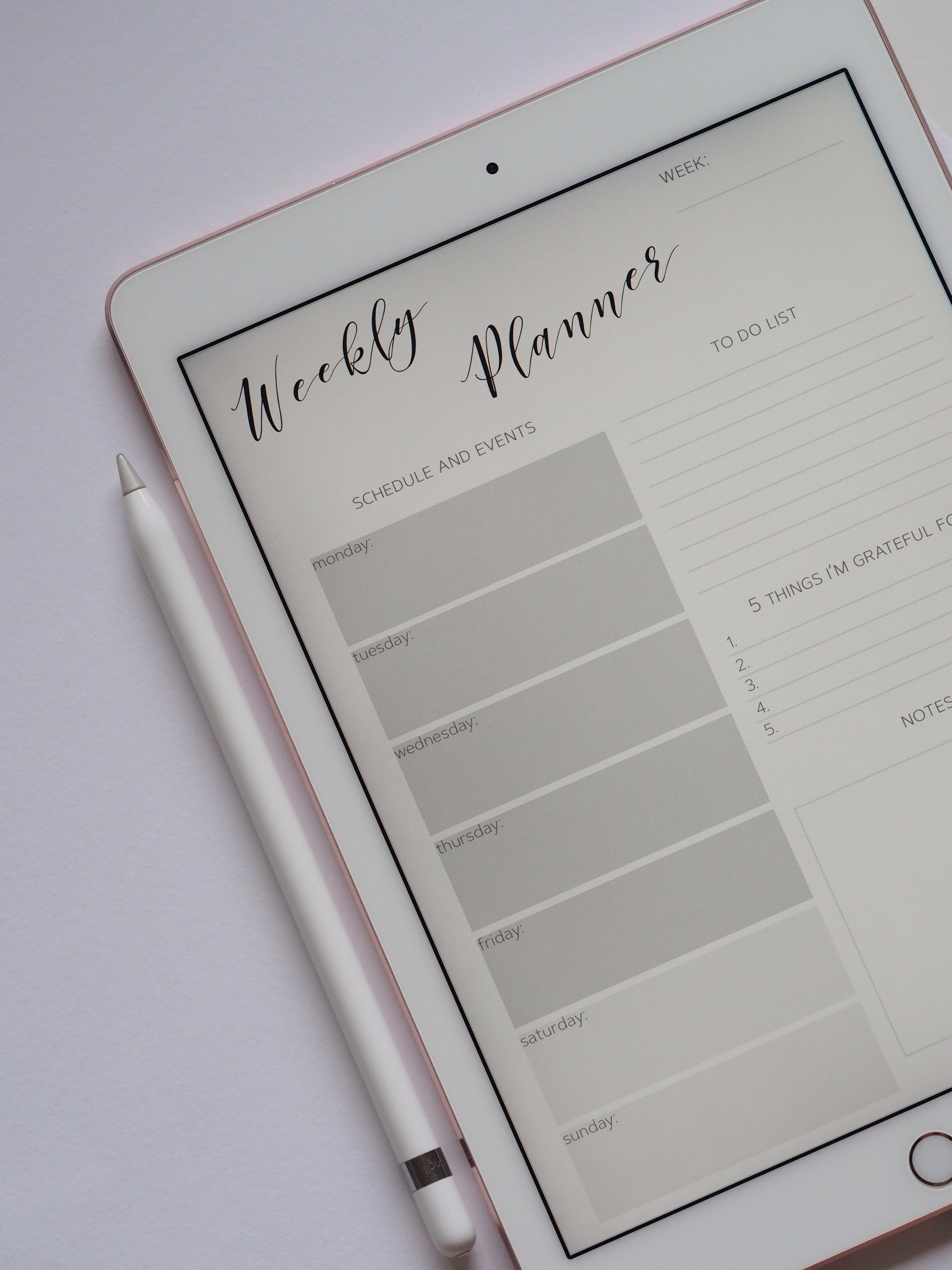 5. Create a schedule of chores
In those first few months of living out on your own, it can be tempting to let everything get a little loose. A sink overflowing with dirty dishes, laundry that never gets folded, a bathroom that just gathers layers of grime… you get the picture. Trust us, after a while, you'll wish you haven't let things get so bad.
Create (and stick to) a schedule of chores immediately upon moving in. Break down the major chores that need to be done weekly and list them out somewhere visible; using chalk or whiteboard allows you to check them off when complete and keep track.
If you have a housemate, get them on board so you can both contribute to keeping your house a home. This will help alleviate any misunderstandings around whose turn it was to take out the trash this week.
Newsflash: you will need to clean regularly. This is just one of those things to know before moving out… your parents probably do more tidying up than you realize, and they won't be around to magically wash your dishes anymore.
6. Practice good habits before you move out
If you've been living an easy life without having to do many chores or watch your budget, start changing those habits now to make the transition easier down the road. This is one easily-forgotten element of how to move out smoothly.
Pay close attention to your cleanliness habits and step them up a notch.
Start tracking your spending and sticking to a budget now so you can get an accurate picture of your spending habits before relocating. If your parents have been buying all of your food, start buying some of it for yourself and ease yourself into food preparation.
Perhaps the most difficult: set yourself up with a daily routine to prepare yourself for entering the work world. Yes, that means getting up before 11am, with an alarm clock. Sorry.
7. Don't be afraid to ask your parents for help
They've likely done this before, at least a few times, so they'll be able to help you understand what to expect. Ask them to help you layout anticipated moving expenses, including the little things you might not think of like a shower curtain, a plunger, or a fresh coat of paint in your new kitchen. They might also have some thoughts about what to do before moving out of their home… just maybe.
Let's be honest, they're probably going to miss having you around — so giving them the opportunity to take care of you while they can just make them feel good.
8. Get the party started!
Nothing says "I have arrived" like throwing your first house party. House parties can be as casual or as outlandish as suits your nature, but the basic necessities include guests, music, snacks, and beverages.
Start by choosing a date and drawing up the list of people you'd like to invite. You can then begin to plan the refreshments table — if you're feeling overwhelmed at this point you can ask a few close friends to help you organize. At the end of the day, you just want your friends to help you settle in though, so don't stress yourself out too much!
Bonus: To Roommate or Not to Roommate?
Moving in with someone is (almost always) the more frugal choice. On an emotional level, it can relieve some of the anxiety of moving out for the first time, especially if that person is someone you already know. If you're wondering how to move out on a tight budget, a roommate can soften the load.
One great option is to team up with a friend, look for a home, furnish it and move into it together. Then neither of you needs to take on the entire burden of buying furnishings and paying rent.
Another choice? Move-in with somebody who's looking to fill a room in their apartment. This could be even more economical, as it's likely their place will be mostly furnished. Just make sure you ask your potential roommate a few questions about their housing preferences and lifestyle!
If you can afford to rent without roommates (or if you're a bit of a misanthrope), you will probably want your first place all to yourself. It might be smaller, but it'll be all yours and you won't have to worry about how to prepare for cohabitating with a stranger.
Whether you're moving locally or across the country, those first steps out of your parents' home are exciting. Good luck!
Check out Things to do after you move – The ultimate checklist.